Sister Wives: Meri Seeks Freedom From 'Narcissist' Kody Brown
Sister Wives spoilers reveal Meri Brown seeking to free herself emotionally from patriarch Kody Brown. And to get help, she even turns to an expert in narcissism. But Meri previously hinted that she made some progress on her own.
Find out how the Sister Wives star sought help. And learn about the strides she's made. Get all the details below.
Sister Wives Spoilers – Meri Wants Freedom!
Meri Brown hopes to become emotionally freed from Kody Brown. And for help, the 52-year-old Sister Wives star turned to Alex Scot,a coach who specializes in healing and narcissistic trauma. Scot seeks to guide her followers in breaking free of their "toxic relationships" in order to "attract healthy partners and relationships," according to In Touch.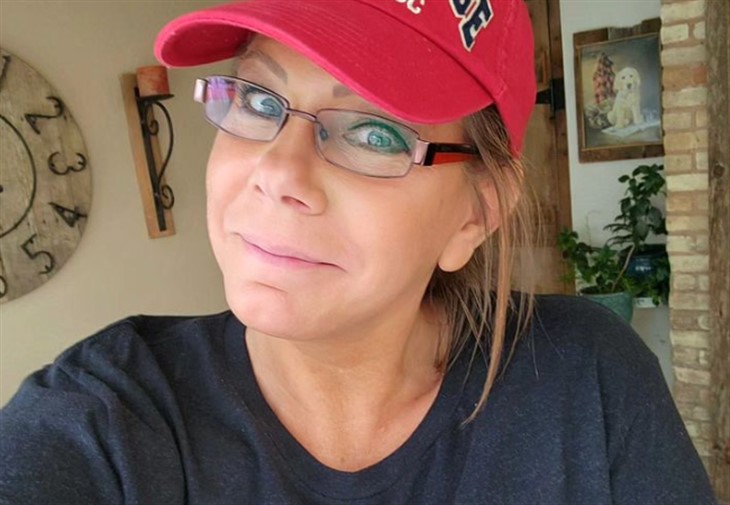 The coach believes that remaining in a toxic relationship does "more harm than good." And she warns that it might eventually cause someone to choose the "same type of partner all over again. However, Meri indicated that she has made progress through tips on her TikTok.
For instance, the Sister Wives star recently shared, "Something I'm still learning, and that is to trust myself. So often I can rationalize or justify 'reality' even though my gut says something else. So often I can let other people's opinions or behaviors influence what I know for myself," Meri added. "And that takes my power away from ME and puts it into the hands of someone else."
Christine Brown accused ex-husband Kody of having 'favorites' during their marriage during a heated new 'Sister Wives' trailer. https://t.co/w5TcLkBstg

— In Touch Weekly (@intouchweekly) August 1, 2023
Sister Wives Spoilers – Meri Seeks To Trust Herself
As a result of her progress, Meri now views herself as her own "best judge. Because only YOU know what you need, want, deserve." And she urged her followers, "TRUST yourself through your process!" The Sister Wives star also recommended that her fans learn to "worthy up."
Most recently, Meri surprised her followers with a new hair style and shade. "Spunky definition: Courageous and determined. Feisty definition: Lively, determined and courageous," wrote the Sister Wives star. And she posted a selfie that flaunted the newly red streaks in her hair. "Just added a little red to match the definition. I definitely don't hate it."
And Meri hopes that her new hairstyle will accompany her new life. Just even months ago, Kody told Sister Wives host Sukanya Krishnan that he no longer views himself as in a marriage with Meri. And the two chose to "share [their] own truth" about their split. However, a joint Instagram post went into more details.
"After more than a decade of working on our relationship in our own unique ways, we have made the decision to permanently terminate our marriage relationship," the Sister Wives stars shared. And Meri and Kody added, "During this process, we are committed to kindness and respect toward each other and to all the members of our family. And we are also committed to the continued healing of any and all relationships within the family so that we can move forward with forgiveness, grace and love."
Tell us what you think. How do you feel about Meri Brown seeking advice from a narcissistic trauma coach? And after you share your views, check back on our site for more reality TV news.