How Victor Kiriakis Dies On Days Of Our Lives
Days of Our Lives spoilers and updates tease how the death of Victor Kiriakis, played by the late John Aniston will be handled on the soap. According to his daughter Jennifer Aniston, who's rumored to not be happy about it, Victor dies in a plane crash.
Days Of Our Lives Spoilers – Victor Kiriakis' Death Must Be Off Screen
Jennifer Aniston was rumored to not be happy when she found out how her father's iconic Days of Our Lives character's death would be handled on the show.
She's afraid of airplanes and the possibility of airplane crashes, but this is one way to handle the character's death on the show. He was not well for several months before he passed and so Victor has only been mentioned and not shown since Christmas, Maggie Kiriakis (Suzanne Rogers) running Titan the family business.
When an actor dies in real life it's difficult to explain their character's death onscreen without having it play out off screen. There is one obvious way Victor's exit story will likely be written-he's the only one not to have visited Bo Brady (Peter Reckell) who's now in a coma.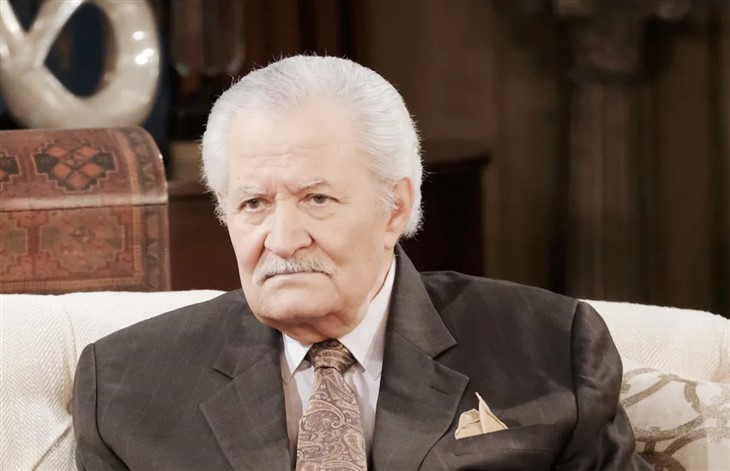 DOOL Spoilers – Bo Brady Is Off Screen So A Visit To Bo Works
Victor will likely fly to see Bo in the care facility he's in and then the crash will occur on the way back to Salem. All will be done off screen and worked into the storyline of Victor's tragic death.
Unfortunately, he won't get to see his son Philip Kiriakis (John Paul Lavoisier) a last time, although Philip will return to Salem for his funeral.
It wasn't mentioned in the show that Victor knew anything of Bo being alive or they may have written him to see him earlier-but unfortunately, Bo was under mind control.
Even though Bo went to Victor's hometown and stayed in his family home, no mention of Victor knowing he was alive was ever made.
Days Of Our Lives Spoilers – There Will Be A Funeral
Since Philip returns for his father's funeral, that does imply there will be an onscreen funeral and it may be done like Abe Carver's (James Reynolds) fake one.
There will likely be a portrait, flowers, and remembrances and likely famous scenes of his life like there were in the initial short memorial at the end of an episode. Everything that happened will be spoken of in a narrative, obviously not able to be played out onscreen.
DOOL viewers can expect this to be a very special episode centered on Victor Kiriakis and John Aniston. It will play sometime in August, current spoilers suggesting either the week of August 14, 21, or 28.
Be sure to catch up on everything happening with DOOL right now. Come back here often for Days Of Our Lives spoilers, news, and updates.