Sister Wives: Robyn Brown Begged Meri Not To Leave Her With Kody
Sister Wives Season 18 has been packed full of fireworks and we are only on episode 5 of the TLC reality show following Kody Brown and his family. In recent scenes we saw Meri Brown sit down with Robyn and let her know that she was finally, officially done with Kody. The scenes were filmed around the time Meri and Kody released a joint statement confirming they had split.
Meri Brown's big divorce announcement was rather pitiful last year, and basically made her a mockery of Sister Wives fan groups. The fact that Meri felt the need to release a statement puzzled everyone, if she had watched Sister Wives at all she would have known that Kody basically was done with her about 8 seasons ago.
Sister Wives Spoilers – Robyn Brown Begs Meri Brown Not To Go
Now, we are seeing the backstories behind those announcements from Meri Brown, Christine, and Janelle.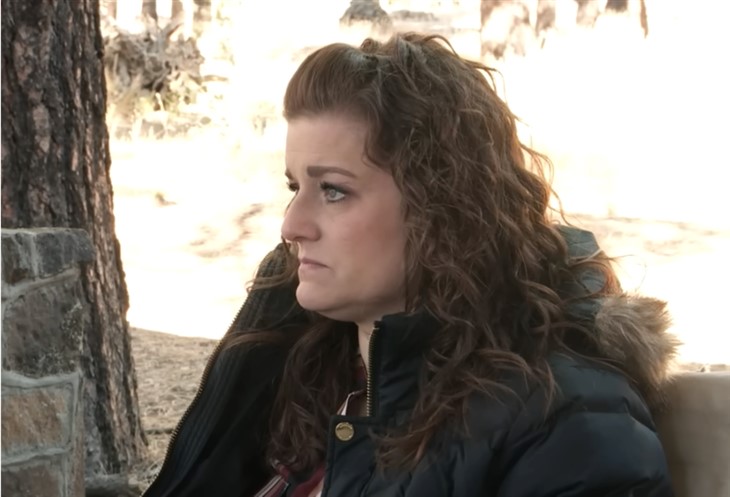 Of course, Meri didn't face half as much scrutiny leaving the plural family as her Sister Wives did. After all, when was the last time she was really a part of the family?
One Sister Wives scene really stuck out to fans at home though. Meri Brown sat Robyn down and told her that she was "done" and would be moving on like Christine and Janelle.
Of course, Robyn broke down in tears because that's what she does. Then, she begged Meri not to leave her with Kody to "do all of this alone."
Sister Wives Brown – Robyn Brown Can't Deal With Kody Brown Full Time?
What woman begs another woman not to leave her husband because she doesn't want to have to be with him full-time?
Over the years Robyn Brown has been villainized by viewers at home, and general consensus is she "stole" Kody from Meri, Christine, and Janelle.
Either the TLC producers are doing an amazing job at spinning the narrative and redeeming Robyn, or we may have all been wrong about her.
Were you shocked to hear that Robyn DIDN'T want Kody Brown all to herself? Or was she just putting on a show for Sister Wives cameras?
Let us know what you think in the comments below and keep checking back here for more Sister Wives spoilers, news, and updates.