Shannen Doherty Reunites With Beverly Hills, 90210 Cast Amid Cancer Battle
Did the 1990s really end? Many of the original cast members from the '90s teen drama Beverly Hills, 90210 seem ready to travel back in time.
And stars like Shannen Doherty, Tori Spelling, Jason Priestly, Jennie Garth, Ian Ziering, Brian Austin Green and Gabrielle Carteris revisited that era at a 90s Con panel.
Find out how Doherty reacted to a standing ovation. And learn what awaits her after her cancer diagnosis below.
Shannen Doherty – Receives Standing Ovation
Trying to hold back her tears, Shannen Doherty responded to the audience at a 90s Con panel. The appearance of the Beverly Hills, 90210 star earned a standing ovation from the crowd.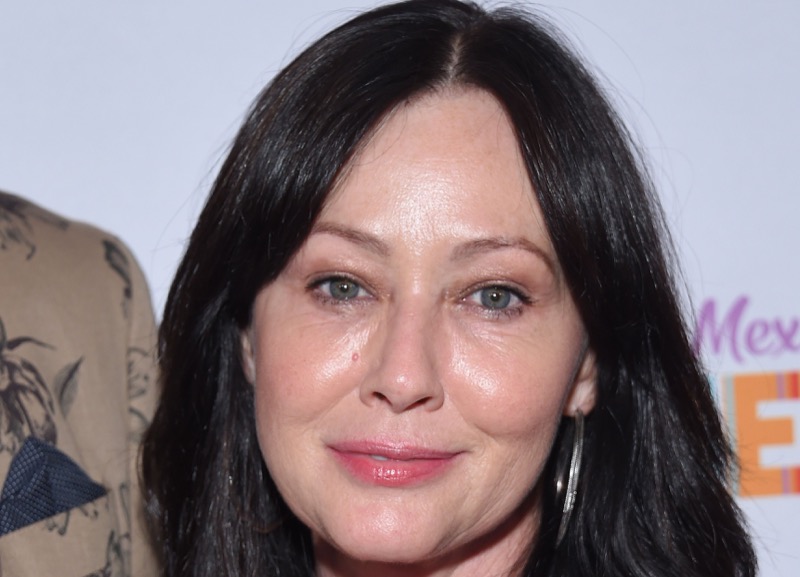 And Doherty previously revealed that she struggles with stage 4 breast cancer, according to People.
"Thank you so much," said the 52-year-old actress. And then she joked, "You guys know how much I love crying constantly. And I do, it seems. So, thank you."
Shannen had revealed in June that the cancer spread to her brain. And she shared a social media clip from her radiation therapy. But a CT scan revealed that the cancer cells spread. And so Doherty underwent surgery that removed a tumor from her head.
Shannen Doherty Tears Up as She Receives a Standing Ovation During the 'Beverly Hills, 90210' Panel at 90s Con https://t.co/31Kr4e4NBg

— People (@people) September 17, 2023
Shannen Doherty – Fights Daily For Her Life
But the Beverly Hills 90210 star revealed her "fight for my life, that I deal with every day." However, then Doherty joked, "My other profession is getting engaged, married and divorced. And I'm doing that very well." The actress split in April from her third husband, photographer Kurt Iswarienko, after 11 years of marriage.
And Doherty looks forward to her future. Known for her roles as Brenda Walsh on Beverly Hills, 90210 and Prue Halliwell on Charmed, the actress plans to start a podcast in November. "It's going to be called Let's Be Clear," she revealed. "And it's a live interactive memoir."
And prepare for some 90210 tea to spill! "So you get to hear everything that I've refused to say before," promised Shannen. "I'm spilling the tea," she added. "But nicely!"
Doherty began her war against cancer in 2015, when she received a diagnosis of breast cancer. But after that went into remission in 2017, she learned in 2020 that her cancer had returned.
However, the actress declared that "our life doesn't end the minute we get that diagnosis. We still have some living to do." But Shannen admitted her fears prior to surgery. And she described her fear as "overwhelming to me."
The actress felt "scared of all possible bad outcomes, worried about leaving my mom and how that would impact her. Worried that I would come out of surgery not me anymore. This is what cancer can look like."
Tell us what you think. How do you feel about Shannen Doherty's open discussion about battling cancer? And after you share your views, check back on our site for more celebrity news.
Editorial credit: DFree / Shutterstock.com