Sister Wives Spoilers: Is Meri Brown Keeping A Secret?
The Sister Wives (SW) spoilers hint that Meri Brown has been keeping a secret from her family. The preview for Sunday's episode suggests that Meri has something to say. She's been keeping something from Kody and Robyn Brown. What is it? Keep on reading to learn more.
Sister Wives Spoilers – Why Is Meri Brown Still Around?
The Sister Wives spoilers reveal that Meri Brown has a secret. She's struggled with her marriage to Kody Brown for many years.
She admitted that they don't have a relationship anymore. If Janelle Brown were to leave the family, Meri would feel no need to stick around.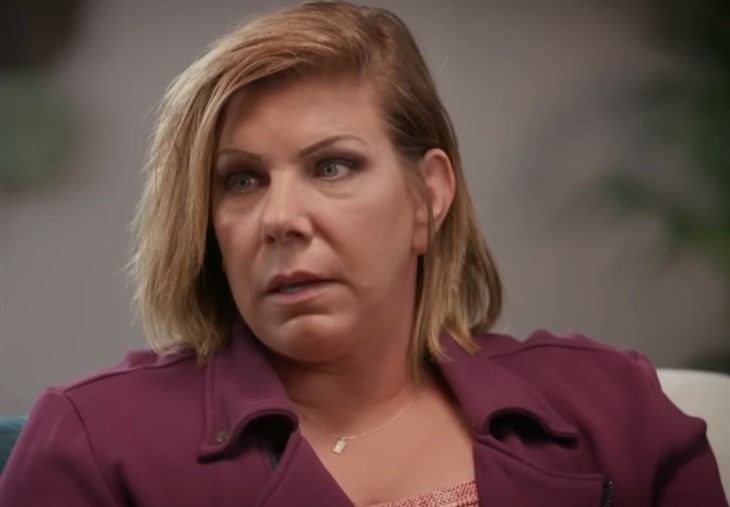 Meri doesn't feel comfortable with being the third wheel in Kody and Robyn's marriage. It just wouldn't work, even if she's close to Robyn.
Kody told Meri that he didn't have any romantic feelings for her anymore. The couple hasn't been intimate for over 10 years since the catfishing event.
Sister Wives Spoilers – Reveal That Meri Brown Wanted To Stick Around.
She felt that it was her call to be part of a plural family. Meri admits that it brings her peace to still be involved with the family. It had nothing to do with wanting to be with Kody still.
She couldn't be happier being by herself. She would rather be part of the family, even though she gets a lot of crap thrown her away.
SW fans think Meri is crazy to stay with the family since she doesn't get the respect she deserves.
Sister Wives Spoilers – Meri Brown Is Keeping A Secret
The Sister Wives spoilers revealed that Meri Brown is finally standing up for herself. She realized that she'd never be more than just friends with Kody Brown.
She was going to stay committed to Kody no matter what happened with his other wives. However, she may have a change of heart.
The clip from TLC shows Meri having another outdoor conversation with Robyn in the cold. They talk about their marriage with Kody.
Meri confessed to Robyn that Kody spent less time with her in her home since 2014. That's when she also realized that their plural marriage was not equal.
Sister Wives fans reacted on Instagram. Most praised Meri Brown for sharing this secret with the world. They believe it's important for her to realize how little she means to Kody. They hope this gives her the courage to leave the plural marriage.
What are your thoughts on Meri Brown's secret? Does this surprise you? Do you think Meri will leave the family? Sound off below in the comment section.
As always, Check back for more Sister Wives spoilers, news, and updates.