Sister Wives Spoilers: Meri Brown Not Sharing Finances With Kody Led To Split?
The Sister Wives spoilers hint that Meri Brown didn't share her finances with her ex-husband Kody Brown, which eventually led to their split. Fans are still looking for clues into what happened to their marriage even though it was a long time coming. There's no denying that their relationship had several problems over the years, including a lack of trust. Did finances also get in the way?
Sister Wives Spoilers – Meri Brown Didn't Share Her Income?
The Sister Wives spoilers suggest that Meri Brown didn't share her income. One fan took to Reddit to speculate on this theory. The title of the thread reads, "Did Meri share her $$?" The fan in question wondered if Meri not sharing her income with Kody caused issues in their marriage.
Kody may have been upset with Meri because she didn't share her money with him. She makes a good amount of money from being a brand ambassador for LuLaRoe.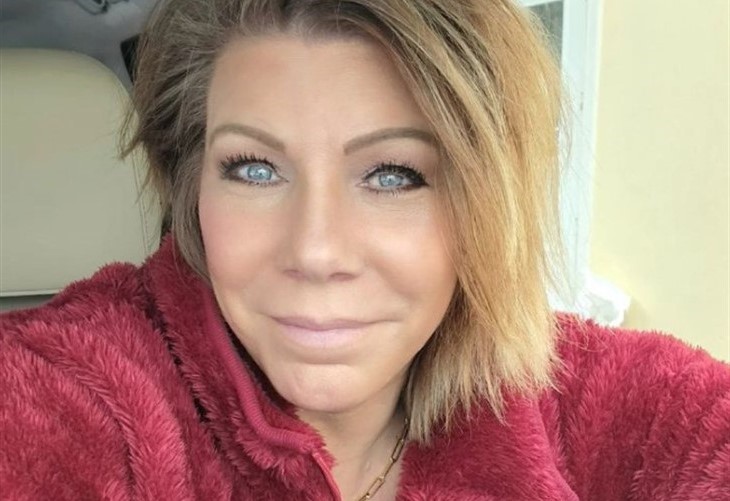 Meri just returned from a trip to London, which had something to do with business. She teased her Instagram followers that she is looking forward to setting new future goals for herself.
Some Sister Wives fans have to wonder if Meri Brown wasn't sharing the earnings with Kody. She was willing to share her income when it came to helping Robyn and Kody purchase a new home.
However, fans haven't seen her share her money with him throughout their marriage. This could've caused even more issues with their already fractured relationship.
For the most part, Meri Brown kept most of her earnings to herself. She didn't want to share too much of her income. Keep in mind that Meri also makes money from her bed and breakfast. This probably upset Kody, who wanted access to some of that income. He always talked about the family's financial problems.
Sister Wives Spoilers = Kody & Robyn Brown Infuriated With Meri?
The Sister Wives spoilers suggest that Kody and Robyn Brown are infuriated with Meri for not sharing her portion of her income. Fans took to the Reddit thread to share their thoughts.
Most of them would love to see someone expose the Brown family's finances. They would love to see the financial distribution among the fans.
SW fans believe the family shared their income before they appeared on TLC. That all changed when Kody's wives would start earning income from their own businesses.
On the flip side, one fan argued that Meri Brown that most of her LuLaRoe earnings go into the family income. She contributed thousands of dollars over the years.
What are your thoughts? Do you think Meri Brown didn't share her income with Kody? Sound off below in the comment section.
As always, check back for more news, updates, and spoilers on Sister Wives.