John Cena Accepts That He Was 'Short-Sighted & Selfish' While Feuding With Dwayne Johnson
The unforgettable WWE rivalry between John Cena and Dwayne "The Rock" Johnson in the years 2012 and 2013 which made headlines in Wrestlmania XXVII and Wrestlemania 29, which was undoubtedly initiated by John Cena has recently been brought up, and surprisingly, Cena admits that he was entirely at fault with the whole thing.
During a May 18 appearance on the "Happy Sad Confused" podcast, the actor and wrestler explained that he "really messed up," his friendship with the "Moana" voice actor with the way he handled things then.
John Cena — On John Cena Taking The Blame For His Actions
It all had to do with how Cena left the WWE nearly a decade earlier before his issue with The Rock. "I got selfish and me — living WWE at the point and not having any concept of growth or someone else's perspective — I took Dwayne's comments [about the business] as not genuine," said Cena.
According to Cena, he saw no reason why a WWE superstar would claim to love the company and still not show up to work. "My view was if you love something, be there everyday. Like, what a hypocrite I am, because I still love WWE and I can't go all the time. And I just didn't see that. I was so selfish."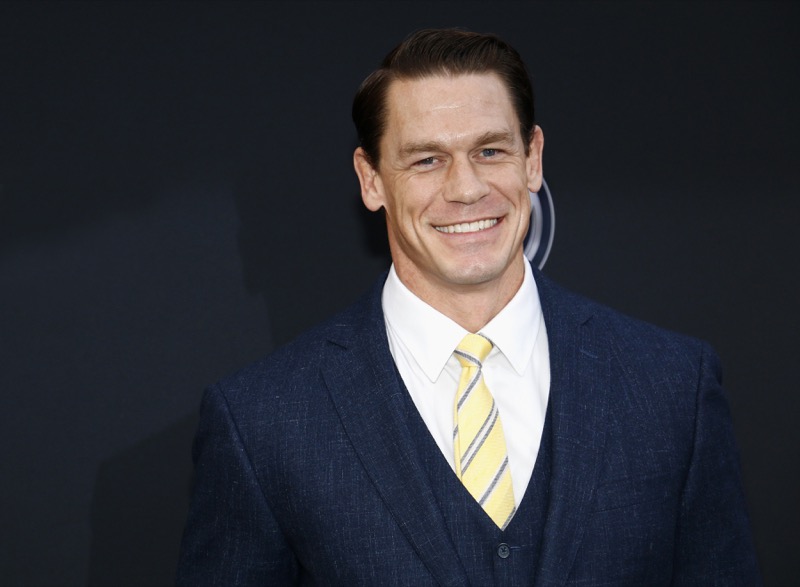 The "Bumblebee" actor shared that his fault in the whole thing was, rather than reach out to The Rock who Cena has his phone number and work things out with him, he chose to trash it out publicly.
Cena said, "Instead of going like, 'Hey man, I'd like to try to do this thing to hook you back in and maybe we can collaborate and really make it big,' I was just like, 'Eff this, I'm calling this dude out. This is a moment. You gave me an opening. I'm going to kick the door in,' and I was diligent and I understand why he got upset."
Cena went on to reveal that some other stars like Dwayne Johnson, Dave Bautista, The Miz, etc., had been working to change "the perception of the industry" and make it "okay to be in WWE," but that he simply didn't see it back then.
"These guys are breaking down barriers, shattering ceilings, and on top of that, just transcending the art form, I just got selfish and wanted a main event marquee match because it would better what I thought was the business."
"That was short-sighted and selfish. It worked! But it worked at the cost of two people who communicated and almost put it in jeopardy. There was a moment where there was a lot of bad vibes between us and rightfully so."
John Cena — The Moment John Cena Knew He Was Wrong
It was after Cena lost the match against Rock in 2012, and was set to have a rematch the following year that he realized how far he took things. In admitting his part, he said, "I knew exactly what I was doing, and I also knew that I had to punch up to his level."
He continued, "He came in a league of his own and to make sure that it's Mike Tyson and Muhammad Ali, I've gotta be Mike Tyson. And Rock was like Ali and I was some scrub like Glass Joe from Punch-Out!!. I had to punch my way up."
Cena's mistake was not trusting Johnson and making Johnson not to trust him, "And I violated his trust," he said. After what seemed like an attempt to explain himself, "The first thing I did was I went to Dwayne's mom and I gave her a big hug."
"And I said, 'I know you were brought up in this business, I hope you can understand my perspective, because I said some bad things to make you feel bad about me, and I said some bad things about your son."
"And I hope with what you just saw in our performance you understand that my goal was simply to sell tickets and do business.' She forgave me right there."
Afterward, Cena went to Johnson's dressing room to explain his actions but he soon realized that he shouldn't have taken things too far.
"Not only did I hope he [understood] my perspective but, a year later, I knew that my perspective was wrong," Cena said. "And yes, it worked. And yes, we sold tickets, and yes, people loved it and they chose sides and it was a real polarizing event. We could've done it working together and playing nice, and that's my fault."
Be sure to catch up on everything happening with John Cena right now. Come back here often for all the John Cena's spoilers, news, and updates