Sister Wives Spoilers: Meri Makes Vow To Robyn Brown!
Sister Wives spoilers reveal Meri Brown fretting over Kody Brown. But Robyn Brown also gets involved in Meri's emotional outpouring.
Find out why Meri feels so worried about the Sister Wives patriarch. And keep reading to learn what role Robyn plays in Meri's pity party.
Sister Wives Spoilers – Meri Brown Holds Pity Party!
Meri Brown feels anxious about moving to Utah in Sister Wives spoilers via Us. But the Sister Wives star thinks that Kody Brown won't react in the same way. And Meri chooses Robyn Brown for her confession.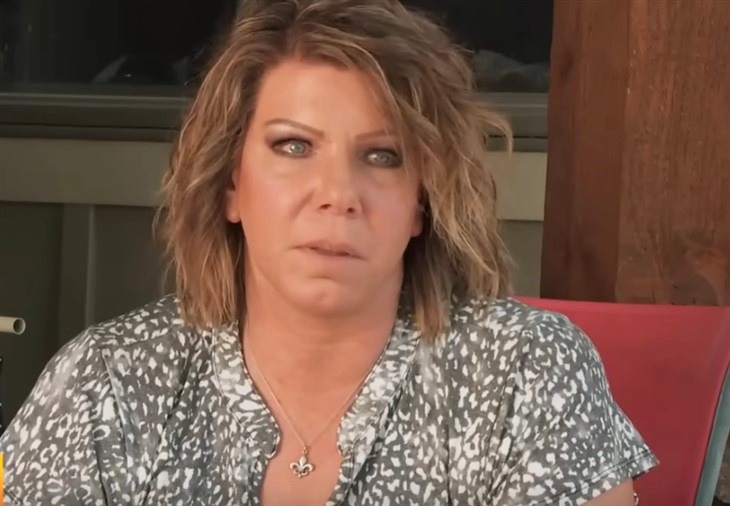 "I just don't like change and it's scary," admits Meri, 52. But she added, "I also know that you're the only one who cares about it too." And the Sister Wives star then revealed that she worried about how Robyn, 44, would react to her moving her clothing brand to Utah.
However, for all the women in the Sister Wives clan, thoughts of Kody inevitably arise. And Meri throws herself a pity party, fretting that the 54-year-old Sister Wives patriarch "is just not going to give a cr*p. I just don't want it to look like what I think it'll be perceived as. I think he'll be like, 'Well, see, told you so, she's the one that's leaving'."
Meri shares news of her impending move with Robyn – how will she react? Find out on an all new #SisterWives Sunday at 10/9c! pic.twitter.com/9Bbz5BtaZH

— TLC Network (@TLC) September 29, 2023
Sister Wives Spoilers – Meri Brown Makes Vow To Robyn Brown
But Meri also believes that Robyn feels "very well aware of where mine and Kody's relationship stands." And so she tells Robyn that the move "stresses me out on a lot of levels." But Meri then vows that she will not leave the Sister Wives clan.
And Robyn shares, "I just want you around. Always have." But in a confessional, Robyn raises worries. And she suspects that Meri "will eventually take [herself] there all the way" and out of the family.
However, Robyn proved correct. And though Sister Wives episodes lag behind the real world timeline, Meri and Kody shared that they had ended their romantic relationship in January. "After more than a decade of working on our relationship in our own unique ways, we have made the decision to permanently terminate our marriage relationship," they announced in a statement.
Sister Wives Spoilers – Brown Family Falls Apart
But the Sister Wives stars also noted, "During this process, we are committed to kindness and respect toward each other and to all members of our family." And Meri and Kody made a commitment "to the continued healing of any and all relationships within the family so that we can move forward with forgiveness, grace, and love."
When Meri and Kody legally wed in 1990, she became Kody's first wife. However, Christine Brown, 51, and Janelle Brown, 54, then spiritually married Kody in 1993 and 1994, respectively. And in 2014, Kody divorced Meri in 2014 to legally marry Robyn. But though he also adopted Robyn's three children from a previous relationship, he remained in a spiritual union with Meri.
However, the once closely knit Brown clan started to show signs of problems. And in November 2021, Christine revealed her split from Kody. The two had spent more than 25 years together. And Janelle followed Christine's lead in December 2022, revealing her separation from the Sister Wives patriarch.
Tell us what you think. Why do you think Meri broke her vow to Robyn? And after you share your views, check back on our site for more reality TV news.