'Sister Wives' Star Meri Brown Encourages Fans To Apply As Her Date
Sister Wives spoilers, news, and updates tease that Meri announced her need for a date in an upcoming event. Meri Brown has been part of the TLC show for a long time now, and fans have witnessed the ups and downs in her relationship with her husband, Kody Brown.
The two were involved in sacred matrimony last 1990 and they shared one son named Leon. After 32 years of marriage, Meri and Kody finally put an end to their relationship.
In their shared social media post, the former couple announced the end of their relationship. "In light of a recent unapproved press release, we feel compelled to share our own truth, in our own way, and our own timing.
After more than a decade of working on our relationship in our own ways, we have made the decision to permanently terminate our marriage relationship," Kody and Meri stated.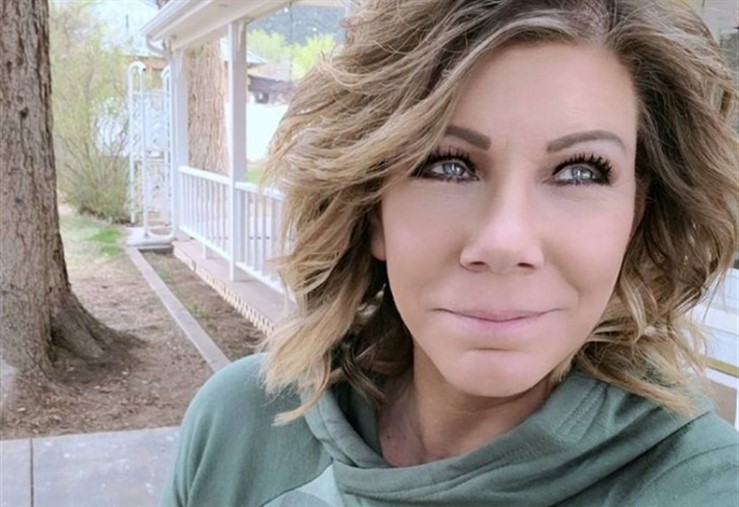 Sister Wives Spoilers – Kody Brown And Meri Brown Call It Quits
In her recent chat with PEOPLE, Meri revealed that she and Kody finally decided to put an end to their relationship after 32 years of marriage. She expressed her pain after knowing that Kody has simply moved on from her.
Making things worse, the man didn't consider himself married to Meri, and he stated that if the latter would date someone else, he would be totally fine with it.
When asked if she was the one to decide about their marriage, Meri told host Sukanya Krishnan: "Well, he's already made the decision." Moreover, she was still open to patching things up with the man if Kody is interested in the idea.
Sister Wives – Meri Brown Looks For A Prom Date After Kody Split
Recently, Meri hosted an Instagram Live alongside her friend, Jenn Sullivan. She then revealed her need for a date for her to attend a 1980s-themed prom, which will happen on Jenn's birthday. "Last week, Jenn decided that she was going to auction me off for part of a fundraiser. I guess I need a date for the fundraiser," Meri uttered.
Her friend then stated where her followers can give out their information to apply as Meri's prom date. The TLC fans gathered in the video's comment section and expressed their thoughts about the 52-year-old star.
One fan commented, "Sweet girl, just stop. Run far, far away from social media." An Instagram user wrote, "Are you drunk? Please don't embarrass yourself." Another one chimed in, "You didn't learn a thing. You're fishing for a date online."
Be sure to catch up on everything happening with Sister Wives right now. Come back here often for all Sister Wives spoilers, news, and updates.