'Sister Wives': Is Janelle Brown Hiding A Secret Boyfriend?
Sister Wives star Janelle Brown has been single for quite some time after she confirmed her separation from Kody Brown in Season 17 Tell-All episode. While Christine Brown has already moved on with David Woolley and was recently engaged, Meri Brown, too, has confirmed that she is open to meeting new people. However, Janelle was the only one who was busy with her family and health to even think about dating someone new. Now, it seems like the mother of six might be finally moving on. So, has Janelle Brown been hiding a secret boyfriend from prying eyes? Keep reading to find out the details!
On May 17, 2023, Janelle, who is very active on social media, posted a picture on Instagram. Although the picture seemed nothing out of the ordinary, a fan noted something suspicious in this picture. In this aforementioned picture, the TLC star captured her trailer with the sun shining brightly above. Moreover, in the caption, she detailed that her trailer is all set for the summer months. She also detailed her time in the trailer and revealed that self-doubt tends to creep up on her every now and then as she attempts something outside her comfort zone.
Yet, one fan wasn't interested in her caption or her trailer. Rather, they were interested in something hidden behind the trailer. The fan noticed the legs of a man peeking from behind Janelle's trailer. They quickly took to the comments section and enquired Janelle if that was her new boyfriend who was hiding behind the trailer. However, Janelle quickly replied that it wasn't her boyfriend but Gabe. She also added that her children, as well as her grandchildren, are whom she truly loves.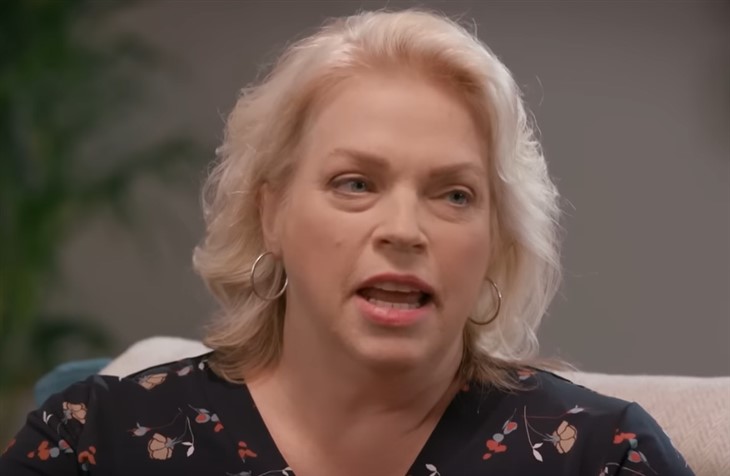 Last year, Kody and Janelle declared that they weren't together anymore after deciding to end their marriage of almost three decades. A source revealed that she doesn't believe that she holds an equal equation in her marriage with the Brown family patriarch, and it is over for her. The insider also revealed that Christine was a key factor that encouraged Janelle to break free and live a better life without being ill-treated by Kody.
Marital problems between Kody and Janelle started during Covid, and the strict pandemic restrictions set by the father of 18 created a lot of troubles between the two. However, when it came to choosing between her kids and Kody, Janelle mentioned that she would always choose her kids.
So, do you think Janelle should now move on just like Christine Brown did? Share your thoughts in the comments!