Sister Wives Spoilers: Kody Brown Doesn't Want Daughter Living With Christine?
The Sister Wives spoilers suggest that Kody Brown doesn't want his daughter living with his ex-wife Christine. Their co-parenting relationship has been difficult. Kody thinks it's wrong for their 13-year-old daughter Truely to live with Christine and her fiance. Keep on reading to learn more.
Sister Wives Spoilers – Kody Brown Calls Christine's Relationship "Inappropriate"
The latest Sister Wives spoilers reveal that Kody Brown found Christine's relationship with David Woolley "inappropriate." Their relationship has been heating for the past few months. Christine and David moved in together, and Kody isn't down with that. He thinks it would be wrong for their 13-year-old daughter to stay with them while they live in sin.
He's concerned about Truely's well-being. An insider spoke to The U.S. Sun about Kody's feelings about Christine's new relationship. He doesn't want his daughter around Christine and David. Kody also feels that the only reason why Christine moved on quickly was because of the plural lifestyle.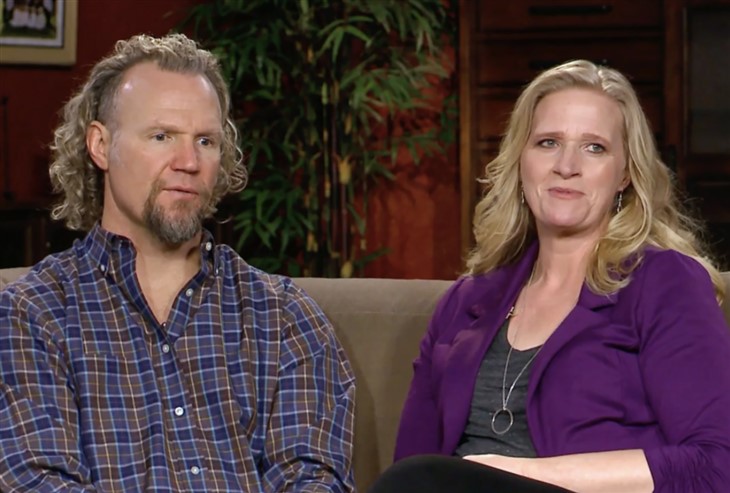 "It has been brought up several times by Kody that he doesn't think it's appropriate for his daughter for his daughter to be living in an unwed household," a source close to the Brown family told The U.S. Sun. "There have been conversations about how he's uncomfortable with the fact alone that Christine and her fiance are living together and not married."
Christine and David Woolley plan to get married as soon as this summer. This comes after their engagement, which took place in April. The two went public with their relationship on Valentine's Day. Christine shared on Instagram that one of the reasons why she loves David is because of the way he is with her daughter.
Sister Wives Spoilers – Kody Brown Feuding With David Woolley?
According to the Sister Wives spoilers, Kody Brown is feuding with David Woolley. Things aren't going well between the men. The two have already met and they don't get along, claims the source. David doesn't like the way that Kody treats Christine.
"He thinks he treated her terribly," the source told the outlet. "David's really chivalrous to Christine and truly treats her like a queen. He wines and dines her and takes her to nice restaurants."
David does all the things that Kody Brown refused to do in his marriage with Christine. She found the kind of love she wanted with her ex-husband all these years. David and Christine continue to share their relationship on social media. It's been previously reported that Kody isn't invited to the wedding.
What are your thoughts on Kody Brown not wanting Truely to live with Christine and David? Sound off below in the comment section. As always, check back for more Sister Wives spoilers, news, and updates.