Sister Wives Spoilers: Meri Brown Had A Glow-Up After Leaving Kody
The Sister Wives spoilers reveal that Meri Brown had a glow-up after she left her ex-husband Kody. Fans think she's looking better than ever these days and not just because of her weight loss. The TLC star just traveled to London, where she took plenty of photos. Keep on reading to learn more.
Sister Wives Spoilers – Meri Brown Had a Glow-Up
The Sister Wives spoilers suggest that Meri Brown's glow-up took place after her split from Kody. Earlier this week, a fan took to Reddit to share more photos from Meri's recent trip to London. In one of the snaps, she wore a maroon blouse with a white tank top underneath. She smiled at the camera in front of a red telephone booth.
Meri shared other photos of herself in the same outfit. She looked happy in the rest of the photos throughout her travels and with the rest of the locals. Sister Wives fans think this is the best that Meri has ever looked in her life. They love seeing her happy and thriving.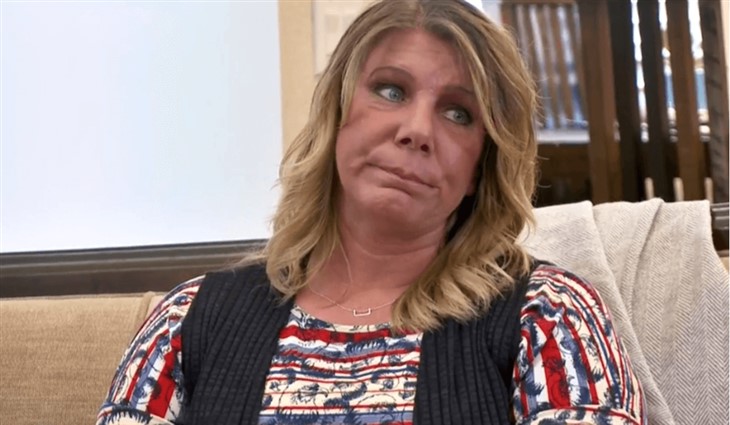 They can't help but notice that she's gotten a glow-up after leaving Kody. Meri has looked sullen for much of her time on Sister Wives. It's easy to see whenever she's around Kody or talking about their marriage. Fans can see a difference in her character in her latest photos.
SW Spoilers – Fans Say Meri Brown Looks Better Than Ever
The Sister Wives fans took to the thread to react. Most of them agree that Meri Brown looks better than ever. She noticed that she was so happy during her trip to London. Others joked that she no longer looks "dead inside." It's as if her separation from Kody brought some life to her.
"Meri looks pretty damn happy IMO," one fan wrote. "Her eyes no longer look like she is dead inside. It's funny what losing 180lbs of idiot will do to a gal," another added. "Girlfriend's had a glow-up since shedding her ex-husband. She looks happy and has clearly lost weight. I hope she's doing well," a third one commented.
Other fans noticed something else about Meri Brown. They joked that it was "on brand" for her to wear a Stonehedge sweatshirt during her trip to the mysterious site. What are your thoughts? Do you agree that Meri had a glow-up since leaving Kody? Sound off below in the comment section.
As always, check back for more Sister Wives spoilers, news, and updates.