Teresa Giudice Desperate To Return To RHONJ Season 14?
Teresa Giudice is desperate to return to The Real Housewives of New Jersey Season 14. She wants to remain on the Bravo series for financial reasons. Teresa is begging producers and stating she will call her lawyers. Keep on reading to learn more.
The Real Housewives Spoilers – Season 14 Spoilers: Teresa Giudice Needs the Show
According to the RHONJ Season 14 spoilers, Teresa Giudice needs to be on the show. It's imperative for her to remain. This was the hardest season of Teresa's life, and she's been through many ups and downs in the public eye. In an interview with Extra, Teresa said that she must stay on the show for financial reasons.
"I need to come back. I have four daughters — one's going to law school!" she told Extra.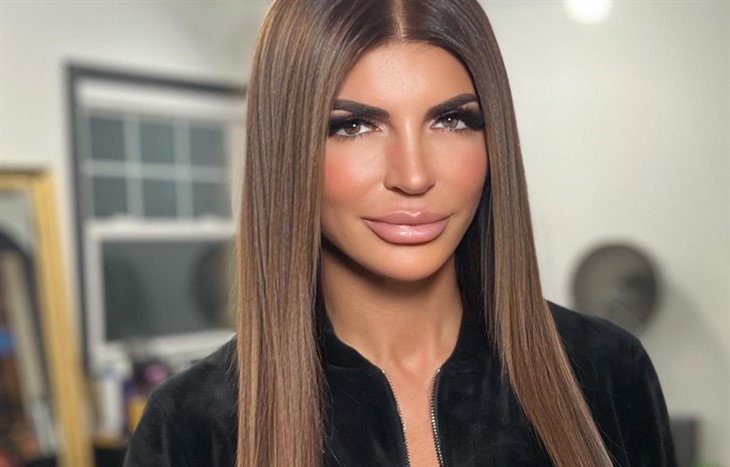 Host Billy Bush spoke to her during the conversation. He asked her if she knows if anyone else is returning to The Real Housewives of New Jersey after such an intense season. Teresa admitted that she has no idea who was returning. However, she was more focused on her future with the show.
"I don't even know if I'm coming back!" Teresa Giudice exclaimed. "I don't know if I'm locked in! I gotta check with my lawyer."
She feels that Bravo should keep her on the show. Teresa claimed that she "started the show." She appeared on the show during its first season with her ex-husband Joe Giudice. The couple shares daughters Gia, 22, Gabriella, 19, Milania, 17, and Audriana, 13.
RHONJ Season 13 Spoilers – Family Feud
According to the RHONJ Season 13 spoilers, Teresa Giudice has been in a family feud with her brother Joe Gorga and her sister-in-law Melissa Gorga. It's only getting worse. Some fans are upset to see the show ruining their family ties.
The season finale concluded this month. Joe and Melissa skipped her wedding to Luis "Louie" Ruela. Teresa and Luis secretly met with Joe to discuss Melissa's alleged cheating rumors. She has since denied the claims.
Their feud has come to a head on social media. They also trashed each other in their respective podcasts. The feud goes all the way back to BravoCon 2022, where they talked about what happened.
Andy Cohen revealed that RHONJ has been halted right now. The producers are holding off on filming since tension has been high among the cast. What are your thoughts on Teresa Giudice being desperate to return to RHONJ Season 14? Do you think she should? Sound off below in the comment section. Check back on our site for more reality TV news.