Real Housewives Star Ramona Singer Spills RHONY Legacy Tea
Real Housewives Of New York City (RHONY) star Ramona Singer initially threw shade at the concept of a legacy show. But now Singer has signed onto RHONY Legacy. And she even gushed over the idea of gathering fan favorites to star.
Find out why Ramona feels enthusiastic about the Real Housewives Ultimate Girls Trip format for the legacy version. And learn how Singer tried to cancel her original shade. Get all the details below.
Real Housewives Spoilers – Ramona Singer Returns!
Ramona Singer, known as the Ramona-Coaster and Singer Stinger, has returned to Real Housewives Of New York City (RHONY). But her comeback includes needing to cancel the shade she previously threw. Because the RHONY star at first mocked the idea of a Legacy reboot featuring fan faves, Ramona gushed about her future on the show via Deadline.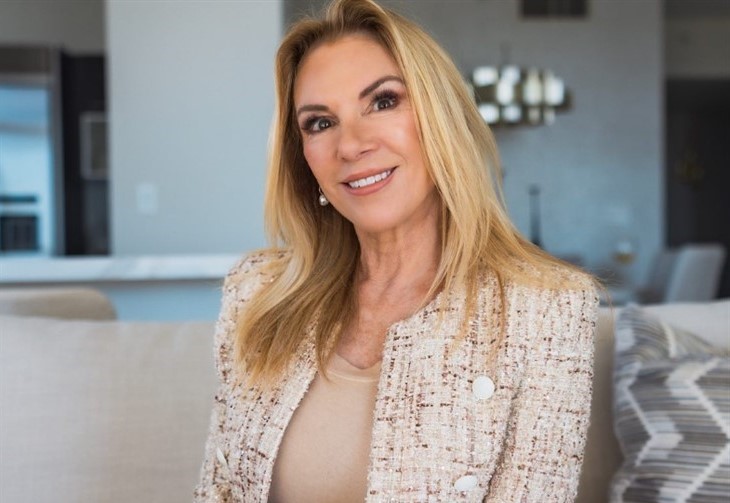 And Singer praised the idea of returning to reality TV for the RHONY Legacy reboot. Because the show takes its title from Peacock's Ultimate Girls Trip series, producers chose the title "The Real Housewives Ultimate Girls Trip: RHONY Legacy." However, while Ramona offered the biggest surprise, others in the legacy cast caused enthusiasm among fans. For instance, fan faves from past seasons of the Real Housewives of New York City include Luann de Lesseps, Kelly Bensimon, Kristen Taekman, Dorinda Medley and Sonja Morgan.
And Singer dished up details on where the RHONY girls trip will film. "We are going to shoot in St. Barts. We're going to revisit that famous pirate scene where Luann got busted with a pirate," recalled the RHONY star. However, she noted that fans can't expect to see the show for some time. "It probably won't air until next year," added Ramona. "But it's going to be fabulous."
Ramona Singer: I forgot who Kristen Taekman was before 'RHONY Legacy' casting https://t.co/zY3g2bxSwg pic.twitter.com/gmiWnMqSjx

— Page Six (@PageSix) May 19, 2023
RHONY Spoilers – Legacy For Losers?!
However, Singer sought to walk back her previous slams. And the RHONY star explained why she initially viewed the Real Housewives Of New York City Legacy reboot as a losing concept. "To me, doing a whole show again for three months, 20 episodes, is too daunting for me. That's why I built this podcast with Avery [her daughter]," noted Ramona. "Because I could be in touch with my fans and be totally unfiltered and not edited. But now, just to go on a fabulous trip for one week, it's like the perfect thing. It's fabulous. I thought it was a brilliant idea."
And the RHONY star also apologized for calling the Real Housewives Of New York City Legacy reboot the "Loser Legacy." "That was unfiltered," admitted Ramona. "And I spoke without thinking. Nothing Bravo does is a loser. Bravo has been very good to me," noted the entrepreneur.
And Singer also pointed out that cast trips traditionally score great ratings for the Real Housewives Of New York City. As a result, she viewed the idea of turning the RHONY Legacy concept into an Ultimate Girls Trip. "And this is a brilliant idea," gushed Ramona. "Our best ratings were when we went on these trips to Morocco, or St. Thomas… wherever we went, so this is gonna be great."
Tell us what you think. How do you feel about seeing the Real Housewives Of New York City Legacy reboot become an Ultimate Girls Trip? And after you share your views, check back on our site for more reality TV news.