Teresa Giudice Gets Real Housewives Of New Jersey Spin-Off? RHONJ Reboot Rumors Soar!
Real Housewives Of New Jersey (RHONJ) became an instant success story for Bravo. And now RHONJ's most famous star, Teresa Giudice, could nab her own spin-off. However, not everyone thinks that reality TV really needs yet another Real Housewives reboot.
Learn about the rumors that Teresa might get a RHONJ spin-off. And see who sparked the speculation. Get all the details below.
Real Housewives Of New Jersey Spoilers – Teresa Giudice Lands Real Housewives Spin-Off?
Throwing Andy Cohen into his chair at a reunion. Flipping tables. And spending time in prison. In a game of Name That Real Housewives Star, Teresa Giudice wins as easily identified. But does fame (and infamy) necessarily mean that Giudice's rumored spin-off would turn into a RHONJ hit?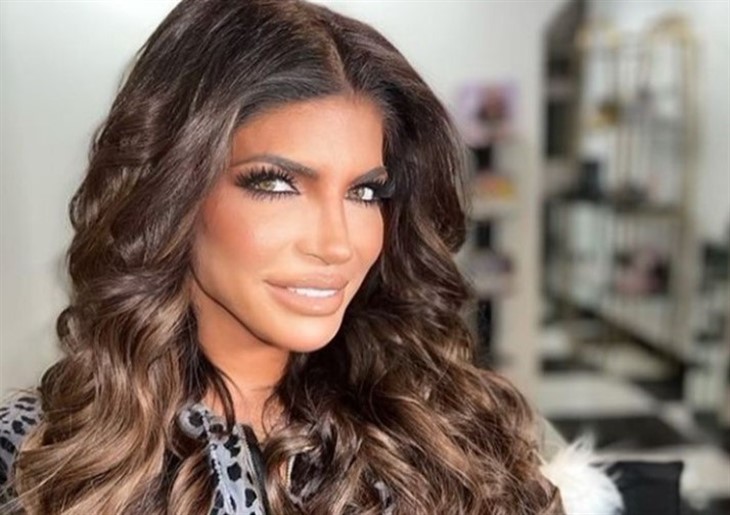 Real Housewives Of New Jersey spin-off rumors soared after the new season of RHONJ premiered. And the speculation escalated when former Real Housewives star Kim D told the Sun that Giudice and her new husband Luis Ruelas could land a Real Housewives reboot. However, questions about who would join the couple remain unanswered.
For instance, the new season turned the spotlight on Teresa's brother, Joe Gorga, and his wife, Melissa Gorga. But RHONJ cameras also filmed Giudice seeking peace with her co-star Margaret Josephs. However, if all these individuals show up in a RHONJ spin-off, what would make the reboot different from the original?
Real Housewives Of New Jersey Spoilers – Teresa Giudice Becomes 'Queen Of Bravo,' Claims RHONJ Alum
RHONJ alum Kim DePaola (known as Kim D), gushed over Teresa's star power. And she described Giudice as "so cemented in [Bravo] that nobody could ever steal her spotlight." As a result, Kim D labeled the original RHONJ star as "the queen of Bravo. "There is no one that Bravo has given more power to than Teresa. She has enormous amount of power," shared Kim D.
And the Real Housewives alum predicted a spin-off in Giudice's future. "Her job is never in jeopardy. And I think Teresa and Luis [Ruelas] and her daughters are gonna get their own spinoff. I don't know," clarified Kim D. "But that's my opinion."
Giudice and her ex Joe share four children. Gia, 22; Gabriella, 19; Milania, 17; and Audriana, 13, grew up on RHONJ. And Luis shares sons Nicholas, 21, and Louie Jr., 19, with his ex-wife Marisa Dimartino. However, the spin-off rumors did not offer any details about who would star with Teresa, Luis, and their children.
#TeresaGiudice came through swinging on her podcast!!! #MelissaGorga #RHONJ pic.twitter.com/061MN9yUJK

— Perez (@ThePerezHilton) February 9, 2023
Real Housewives Of New Jersey Spoilers – Teresa Giudice Doesn't Hold Back In Podcast
But Giudice's podcast, Namaste B$tches, may offer some clues about a spin-off. And Teresa tends to spill all her thoughts without thinking about the possible risks. But though Giudice became famous for her fierce temper, Kim D thinks Teresa does want to change.
And the RHONJ alum points to Luis Ruelas as sparking the changes. "Luis is a good influence on her," said Kim about Teresa. "I think she's trying to make a change. What I had known about her childhood and about her dad, who happened to be a very nice man," clarified Kim. "But he would flip tables and he would throw bread at her and throw things," she shared. "So she was raised like that and she didn't think there was anything wrong with it. Now she's realizing, 'This is not right and this isn't the way you behave,' and Luis is pointing it out to her."
Tell us what you think. Would you watch a RHONJ spin-off starring Teresa Giudice? And after you share your views, check back on our site for more reality TV news.