Teresa Giudice Shocks Real Housewives Fans By Ending Feud With This RHONJ Alum!
Real Housewives stars have become famous for their feuds. But at least one current and one former Real Housewives Of New Jersey (RHONJ) star seemingly just ended their war. And fans quickly reacted to the shock of seeing RHONJ legend Teresa Giudice deciding to make peace.
Find out why fans think that Teresa just put the end to one of her many feuds. And learn which RHONJ alum showed up on Giudice's Instagram. Get all the details below.
Real Housewives Of New Jersey – Teresa Giudice Ends RHONJ Feud!
Real Housewives Of New Jersey star Teresa Giudice just can't resist a heated argument. As a result, RHONJ fans felt shocked to see evidence that Teresa decided to end one of her longest feuds. But based on Giudice's Instagram, she and Jacqueline Laurita have gone from former BFFS to pals, reported Page Six.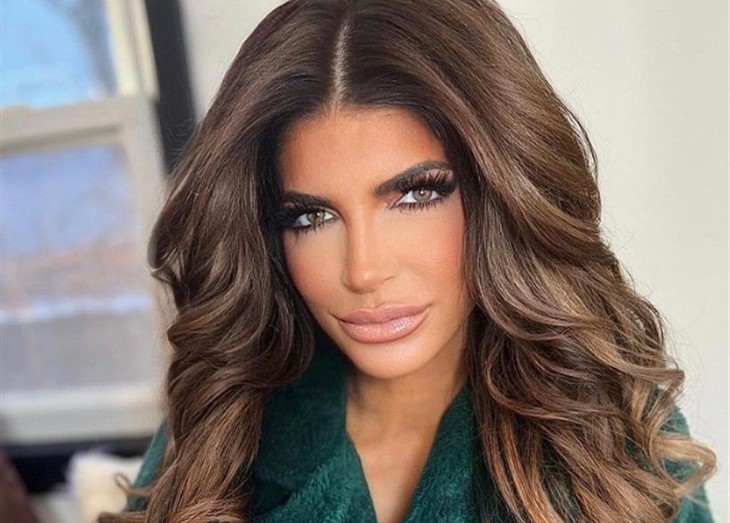 And Jacqueline posed prettily with Teresa in a photo for Giudice's Instagram. "5 hour lunch! Lots to talk about. Lots of laughs too! Reunited and it feels so good!" gushed Giudice in her Instagram caption. The two united for their lengthy lunch at Cipriani Las Vegas.
And fans shared their shock in Teresa's Instagram comments section. For instance, several proclaimed, "The internet is breaking." And another pleaded, "We demand answers."
Gia Giudice praises mom Teresa's 'strength' for walking down the aisle 'alone' https://t.co/69XXv0Zg79 pic.twitter.com/ic7vqPeAcZ

— Page Six (@PageSix) February 13, 2023
Real Housewives Of New Jersey – Turns Into A 'Soap Opera'?!
But the unofficial prize for the most clever response goes to the fan who compared RHONJ to a soap opera. "Real Housewives of NJ is like a soap opera where characters that you thought were dead come back to life," joked the fan. And another pleaded for details. "WE DEMAND ANSWERS." But one wanted to know the timeline. "This just put the timeline in shambles hunnyyyy," pointed out the fan.
Giudice also posted pics from her feud-ending lunch to her Instagram Story. And the photos revealed that her new husband, Luis Ruelas, attended the luncheon. However, the RHONJ star previously dropped some hints about the end of the feud on her podcast.
Discussing going from friends to enemies with Laurita on her Namaste B$tches podcast, Teresa admitted feeling "devastated." And she described it as a "friends divorce. I really was sad for a while. [My ex-husband], Joe [Giudice], could tell you," shared the Real Housewives Of New Jersey star. But Teresa noted that she wanted "nothing but the best" for her former friend.
Real Housewives Of New Jersey – Melissa Gorga Stars In New RHONJ Feud
RHONJ viewers watched the ups and downs of Giudice's and Laurita's relationship. For instance, the two tried and failed to end their feud in 2016 during Season 7 of Real Housewives Of New Jersey. But when one feud ends, another begins on RHONJ.
And now both BFFs have begun feuding with Melissa Gorga. For instance, Teresa repeatedly threw shade at her sister-in-law on RHONJ. And Laurita shared that she feels Gorga exploited her. But the Real Housewives alum also slammed Melissa for several reasons.
Gorga seems "very good at manipulating people," complained the RHONJ alum. "I believe Melissa was jealous that Teresa and I were getting along," she added. "And she knew that producers were pushing for us to be friends again." As a result Laurita blamed Gorga for creating the "wedge" in their friendship.
Tell us what you think. How do you feel about Teresa Giudice ending her feud with Jacqueline Laurita? And after you share your views, check back on our site for more reality TV news.