Teresa Giudice's Daughter Lost 40 Lbs In 2 Months Due To RHONJ Star Nagging!
Real Housewives Of New Jersey (RHONJ) star Teresa Giudice's daughter Milania Giudice just shared her shockingly fast weight loss. But Milania didn't shed the pounds through a unique diet or medication. And instead, the RHONJ star's daughter shocked fans by blaming her mom's nagging for her rapid slim-down.
Find out what Milania shared about her weight loss. And learn what Teresa revealed. Get all the details below.
Real Housewives Spoilers – Teresa Nags Daughter To Lose Weight!
Milania Giudice grew up in front of the Real Housewives Of New Jersey (RHONJ) cameras. And now the daughter of RHONJ star Teresa Giudice just shared her shocking weight loss. Milania, 17, made her confession during an appearance on her mom's podcast, reported Page Six.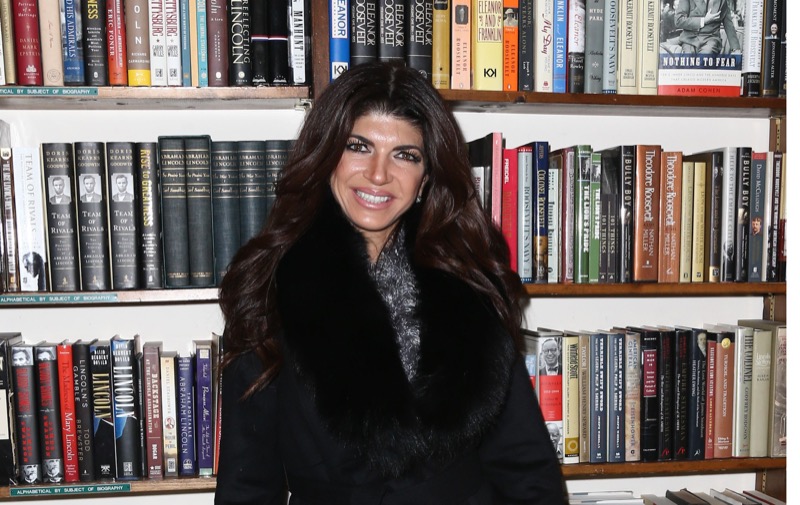 But the teenager shared that her sisters joined with her reality TV star mother in pushing her to lose weight. As a result, Milania shed 40 pounds in just two months. And she recalled, "I weighed so much. My heaviest was like 150," added the teenager. "And then when I was done [losing weight], I was like 110."
However, Milania also exercised. And she shared, "I was so skinny after that, literally like a stick. I was so skinny because I just worked out. But I felt good." And Teresa's daughter noted that her mother repeatedly hinted that the teenager should get more exercise and improve her diet.
Teresa Giudice's daughter Milania, 17, says she lost 40lbs in TWO MONTHS in middle school https://t.co/x0nknbL2JM

— Daily Mail Celebrity (@DailyMailCeleb) July 12, 2023
RHONJ Spoilers – Teresa Hires Nutritionist For Milania
Discussing her rapid weight loss, Milania explained that her mother would make comments intended to shame her into cutting down on her food intake. For instance, Teresa would say to her daughter, "Oh, you're gonna have another ice cream?" And the teenager shared that her three sisters joined in pushing her to lose weight.
Gia, 22, Gabriella, 18, and Audriana, 13, would "always throw jabs at me. Like, 'Oh, you're gonna have another ice cream after dinner?' They would always throw little jabs at me," added Milania. "But it was fine. It was whatever." However, Giudice claimed that she "didn't want her to have a complex or anything."
And Teresa added, "I thought she looked adorable. She was just a little thicker." But Milania described herself before her weight loss as a "full-on pumpkin." And she shared that she felt "literally felt suffocated in my own body." As a result, the RHONJ star hired a nutritionist to create healthy meals for her daughter. And Milania also exercised twice a day, working out before school and after school.
However, the teenager did gain back some of the weight. But she now feels healthy. And Teresa shared that she always felt her daughter looked "adorable and beautiful."
Tell us what you think. How do you react to learning that Real Housewives Of New Jersey star Teresa Giudice nagged her daughter into losing weight? And after you share your views, check back on our site for more reality TV news.
Editorial credit: Debby Wong / Shutterstock.com