Todd Chrisley Makes Daughter Feel 'So Proud' Amid Prison Stay: Here's Why!
Chrisley Knows Best alum Todd Chrisley became known for his sarcastic sense of humor on the family's reality TV show. However, his daughter Savannah has now revealed what the Chrisley Knows Best cameras never revealed. And the 25-year-old shared that her father turned to humor to deal with what she described as "trauma."
But on her podcast, Savannah just revealed that Todd recently changed his use of humor. And she linked it to his therapy. Get all the details below, including why Savannah feels more proud of her imprisoned father than ever before.
Todd Chrisley – Suffered 'Trauma'
Savannah Chrisley didn't go into details about what caused her father Todd Chrisley's "trauma." But on her podcast, the 25-year-old revealed that the Chrisley Knows Best patriarch began therapy prior to starting his prison sentence. And she explained that he sought out a therapist due to "a lot of things happening in our life that caused him a lot of trauma." Savannah also discussed how Todd changed through therapy, noted Insider.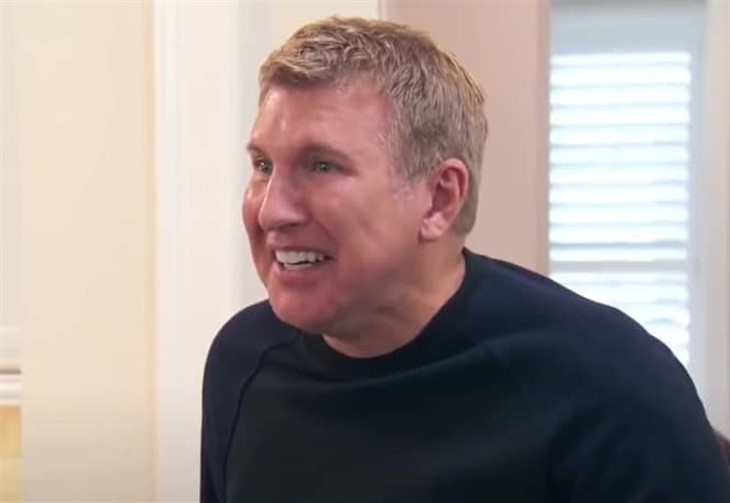 Chrisley Knows Best often showed Todd's sarcastic sense of humor. But Savannah claimed that he did so to cope with his troubles. And she shared that therapy taught him to stop using "his humor to cope with a lot of things." Todd currently is serving a 12-year prison sentence for bank fraud and tax evasion. But Savannah indicated that her father began therapy for other reasons.
The Chrisley Knows Best patriarch, who fathered five kids, seemed to enjoy sounding off with sarcastic wit and one-liners on the clan's reality TV show. But Savannah shared that therapy taught him to "use his words a little more instead of his humor. And he's able to discuss things better," added Todd's daughter. "He's more patient, he's able to dig deep into it instead of using humor as a deflection."
Todd Chrisley 'was in a lot of therapy' to deal with 'trauma' before his bank fraud and tax evasion sentencing, daughter Savannah says https://t.co/V2wKq32TSj

— Insider Entertainment (@insiderent) June 2, 2023
Savannah Chrisley Reveals How Parents' Prison Changed Her
For the 25-year-old, seeing her parents go from enjoying their luxurious lifestyle to living behind bars has changed her perception of Todd, 54, and Julie Chrisley, 50. The Chrisley Knows Best couple received guilty verdicts for defrauding banks out of more than $30 million. And Savannah admitted that it served as a wake-up call for her.
Savannah shared that she finally realized her parents "are human too. It hit me this past year," confessed the 25-year-old. "I think it finally made me realize, OK, my parents aren't super-humans. They're not superheroes. And they go through stuff like the rest of us do."
The Chrisley Knows Best alum realized that her parents "can't fix everything, they can't. And that was a big point for me. And I think it really broke my heart because I was like, 'What, they can't fix everything?' Watching my parents evolve and grow into the people they are today, it's been such an honor," she shared.
"Because I see, especially in my dad, where he once was and where he is now," added Savannah. "And I've never been so proud of a person as I am of him, to see that growth that's happened. So it is really awesome as their daughter to sit back and watch it." Todd will spend his 12 years at Federal Prison Camp Pensacola. And Julie has begun serving her own seven-year prison sentence at the Federal Medical Center (FMC) Lexington in Lexington, Kentucky.
Tell us what you think. How do you feel about Savannah sharing that she feels proud of her imprisoned father? And after you share your views, check back on our site for more reality TV news.