Todd Chrisley Wanted 'Every Day To Be Thanksgiving' Before Prison, Flaunted Success In TV Holiday Specials
Julie Chrisley and Todd Chrisley will learn this Thanksgiving what a difference just two years can make. Because in 2021, the Chrisley Knows Best matriarch flaunted her cooking skills in the family's holiday TV specials.
And Chrisley Knows Best patrich Todd boasted about his family and his own success. But at the time, Todd ironically also revealed that he only ate what Julie made, throwing shade at food cooked by others. Keep reading for all the details.
Todd Chrisley – Starred In TV Specials Before Prison
This year, Julie Chrisley and Todd Chrisley will dine separately in prison facilities on dismal jail food. And their fate follows their convictions on eight counts of financial fraud and two counts of tax evasion and conspiracy to defraud the United States, per the Today show.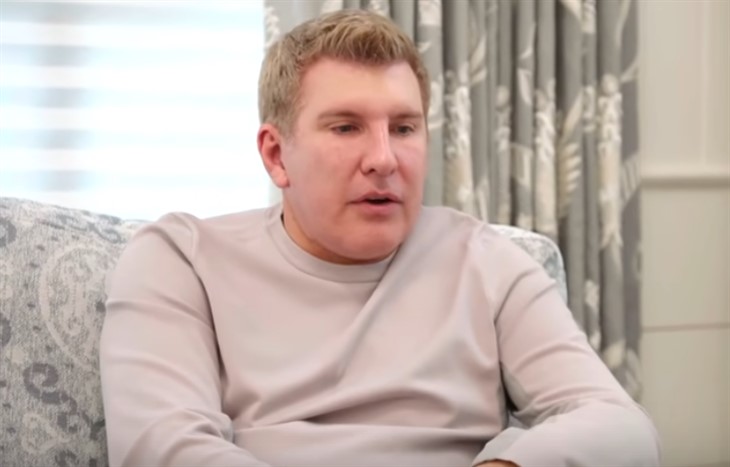 The Chrisley Knows Best stars faced accusations of attempting to defraud Georgia banks out of $30 million in personal loans. As a result, Todd received a 12-year sentence and Julie was sentenced to seven years. But just two years ago, the Chrisley Knows Best matriarch and patriarch starred in two TV specials on multiple networks.
And before they got caught for criminal fraud and sent to a combined 19-year prison sentence, Julie and Todd boasted to TV Insider about their success. At the time, the Chrisley Knows Best stars looked forward to appearing in two specials on Peacock, NBC, and the USA network.
And the first TV special, "Chrisley Knows Thanksgiving," featured Julie sharing her turkey recipes with her children and viewers. However, the second TV special, "A Very Chrisley Christmas," featured Todd battling over Christmas with Nanny Faye. And Savannah guides Chloe to pen a letter to Santa. Will a Christmas miracle occur?
Todd Chrisley Boasted About Fame Before Conviction
And before his conviction, Chrisley Knows Best patriarch Todd boasted, " We're on USA, E!, Bravo, Peacock. Every day should be Thanksgiving because we have been blessed."
However, Julie took another approach to their lives before she knew she would spend years in a prison apart from her hubby. And the Chrisley Knows Best matriarch called Todd "a creature of habit. I guess that's a good thing for me because I'm still around after 26 years. He is a creature of habit when it comes to food. He loves what I make, and he doesn't want me to change it."
As a result, Julie specialized in creating familiar dishes for her family. And she explained, "I'm not going to take the chance at Thanksgiving, so I make everything I know everyone will love. I may sprinkle new things throughout the year if I have a good recipe."
Todd Chrisley – Refused To Eat Any Food But His Wife's Feasts
But ironically, just before getting caught for his schemes making money, Todd boasted that he and Julie "raised our kids to be competitive. Savannah is an amazing cook. She is following in her mom's footsteps. She is great in the kitchen. Chase surprisingly turned out to be a good cook."
However, in another irony, Todd also stated, "I just don't eat at other people's homes [or] eat other people's food." And before he knew he would end up dining on prison fare, Todd proclaimed that he only ate "what Julie feeds me because I know it's clean. My kids too. I'm probably going to spend more time at Savannah's table than I do Chase's though because he is a guy, and I don't want his hands on the food I'm going to be eating that much."
Tell us what you think. How do you react to the contrast between what Todd shared about his life before prison and after? And after you share your views, check back on our site for more reality TV news.