Prince William And Kate Middleton Take Another Obvious Swipe At Prince Harry
Will this royal feud never end? That's what a lot of fans and critics alike can't help but wonder as it seems like Prince William and Kate Middleton have taken another swipe at their estranged family member, Prince Harry.
This time around the Prince and Princess of Wales made a point to make sure that the Duke of Sussex was not included in any of the birthday tributes that they posted for King Charles on Instagram this week. Here's what you need to know.
Prince William And Kate Middleton Take Another Obvious Swipe At Prince Harry
Even though Prince Harry was very much a part of the royal family while he was growing up, you wouldn't think it if you saw Prince William and Kate Middleton's birthday post for King Charles this week.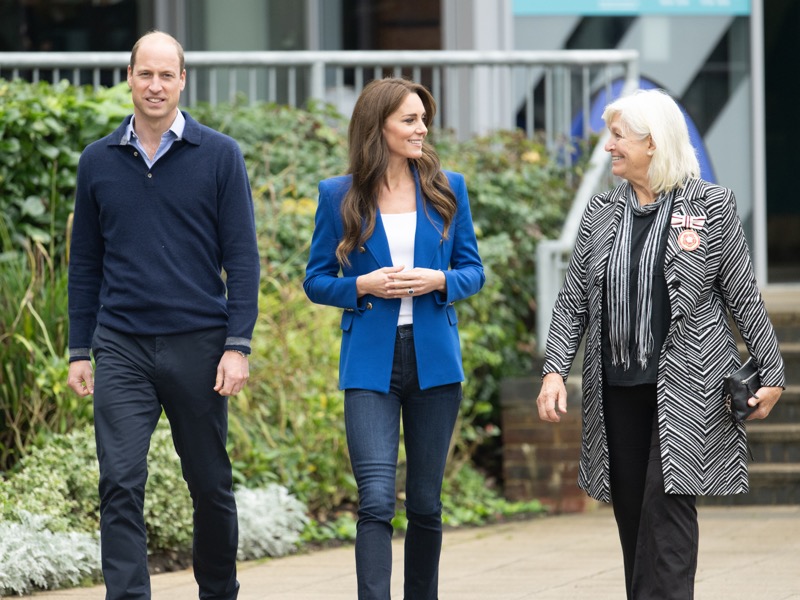 The couple posted three photos to wish the king a very happy birthday. And even though the post did include a photo of Prince William sitting next to his father during his teen years, Prince Harry isn't in the picture at all. In fact, it almost seems like he was purposely cropped out from it.
Some people thought that the move was pretty sad, seeing how Prince Harry clearly did go on the same ski trip that Prince William and their father King Charles did at the time back in the 1990s.
Some even took to the comments section to write, "Where is Harry and Meghan, the most beautiful couple in the world? He has two sons," along with, "Jealousy is a very dangerous thing. There is another son and you can't wipe his birth out no matter how badly you may want to."
Royal Family News – Did Prince William Go Too Far?
While Prince William himself has not made any comments about the criticism that he's gotten, at this point he's made it pretty clear that he's moving on from his ongoing feud with his little brother.
In other words, he's simply pretending that Prince Harry doesn't exist at all, which might be even worse.
Prince Harry, for his part, has not said anything in public about his father's birthday.
Tell us, what do you think of this story? Drop us a line in our comments section below with your thoughts.
Also, don't forget to come back right here for all the latest news and gossip about all of your favorite British royals, We've got you covered.
Editorial credit: B. Lenoir / Shutterstock.com