The Bold And The Beautiful Spoilers: Liam's Ugly Ultimatum To Hope-Lose Thomas, Or Lose Beth!
The Bold and The Beautiful spoilers and updates tease Liam Spencer (Scott Clifton) may make an ugly ultimatum to Hope Logan (Annika Noelle).
Now that he knows Hope and Thomas Forrester (Matthew Atkinson) are fully involved, he doesn't feel Beth Spencer (Jordyn Lynn Ariza) is safe-it may come to lose Thomas, or lose Beth!
The Bold And The Beautiful Spoilers – He Can't Unsee That
Liam can't unsee Hope in lingerie with the cabin all candle lit and romantic waiting for a tryst with Thomas, never mind that he barely remembers he has a daughter.
Actually, Liam barely remembers he has two daughters, he never recalls Kelly Spencer (Sophia Paras McKinlay) unless it's for an excuse to flirt with her mom!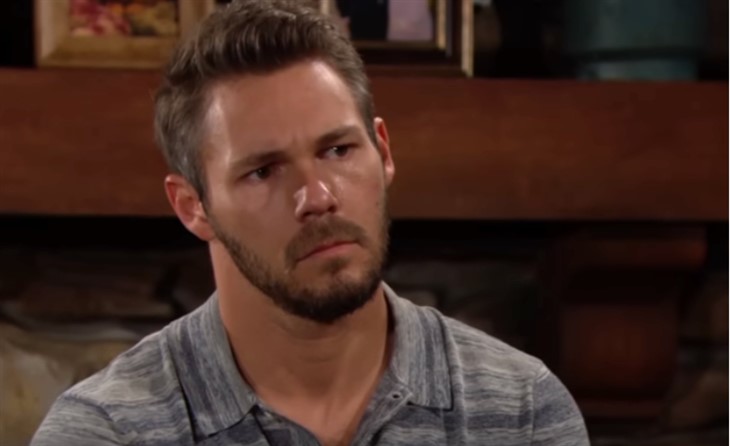 Liam tends to use his daughters to manipulate their mothers, so he might push for sole custody of Beth-for that matter, he could do the same thing with Kelly.
Kelly is endangered by her stepfather being Sheila Carter's (Kimberlin Brown) son and Beth is endangered by her mother sleeping around with Thomas, who she once feared!
He'll do anything to break up Hope and Thomas just like he'll do anything to break up Steffy Forrester-Finnegan (Jacqueline MacInnes Wood) and John "Finn" Finnegan (Tanner Novlan)!
B & B Spoilers – Thomas Forrester Cannot Become Beth Spencer's Stepfather
Liam will continue to obsess over the thought of Thomas and Hope possibly heading for marriage, and insist he cannot and will not become Beth's stepfather.
He will cite all the crazy and evil things Thomas did to his own son, Douglas Forrester (Henry Joseph Samiri) when he was unstable. How does Hope know he won't return to that psychotic behavior, not only with Douglas, but with Beth, and Beth is still a toddler!
Liam may go so far as to try to prove Hope an unfit mother for taking up with a psycho like Thomas—and dig up Thomas' past to bring to court!
The Bold And The Beautiful Spoilers – Thomas Forrester Could Cave In
With Liam's threats to Hope about having her baby taken away and possibly Douglas from both of them, he may cave in and tell Hope they can't risk that.
He would do so out of love for Hope and Douglas, including Beth in that love as well since he's been working on being a redeemed man. But there's no way he would be able to prove he's no longer a danger in a family custody court, that's something that would take years they don't have.
Hope won't want to break up with Thomas because he's filling such a deep need in her, but when it comes to Liam threatening to take away their children that's different. Still, they'll try to come up with a battle plan to prove they're not unfit and shut Liam's mouth!
Be sure to catch up on everything happening with B & B right now. Come back here often for The Bold and The Beautiful spoilers, news, and updates.