Vanderpump Rules: Andy Cohen Responds To Tom Sandoval's Podcast
Vanderpump Rules fans discovered that Tom Sandoval started a new podcast and recently, Andy Cohen responded to the news. You might recall that the Bavo host seemed to shade Ariana's ex in an American Horror Story cameo. So, how did he react when the Everybody Loves Tom announcement was made? Read on to find out.
Vanderpump Rules – Tom Sandoval Found Some Fans
When the announcement arrived on social media that Tom launched a podcast, some people sounded willing to support him. Mostly, there seems to be slow if grudging recognition of the time to move on from dramatic hysteria. While he cheated on his long-term partner, Ariana Madix, uncountable numbers of people in Hollywood cheated at one time or another. However, most comments on the announcement post were still as nasty as ever.
Vanderpump Rules fans cheered when Tom Sandoval went on Special Forces and was humiliated by the military instructor. He was also bloodied, and that made people happy. The news arrived that he opted for the show to punish himself. And most recently, in a teaser for the Toughest Test show on Fox, he admitted why he did that. Unfortunately, he'd dishonored the name of his family, and he wanted to make things right. So, he has shown some courage, a few people think.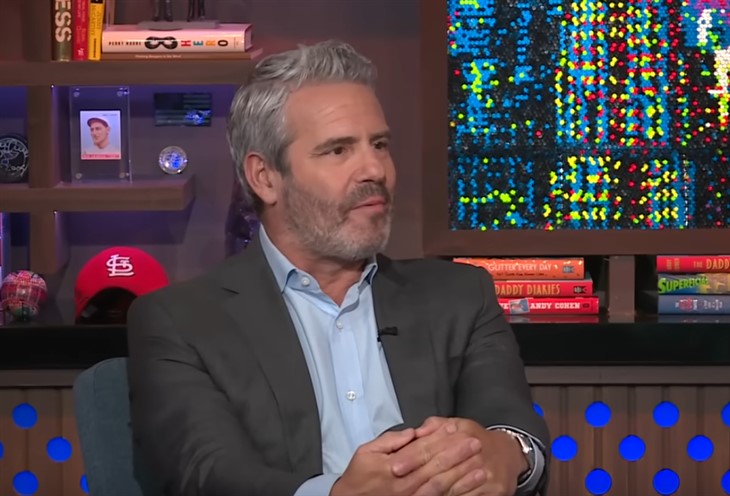 Vanderpump Rules – Andy Cohen Has Something To Say
Andy Cohen is beloved by many people. In fact, the host of VPR and The Real Housewives is well respected. So, fans listen to what he says. In amongst the thousands of comments on Tom Sandoval's launch post on Instagram, he made his point. Monsters and Critics cited him as saying, "The montage is savage."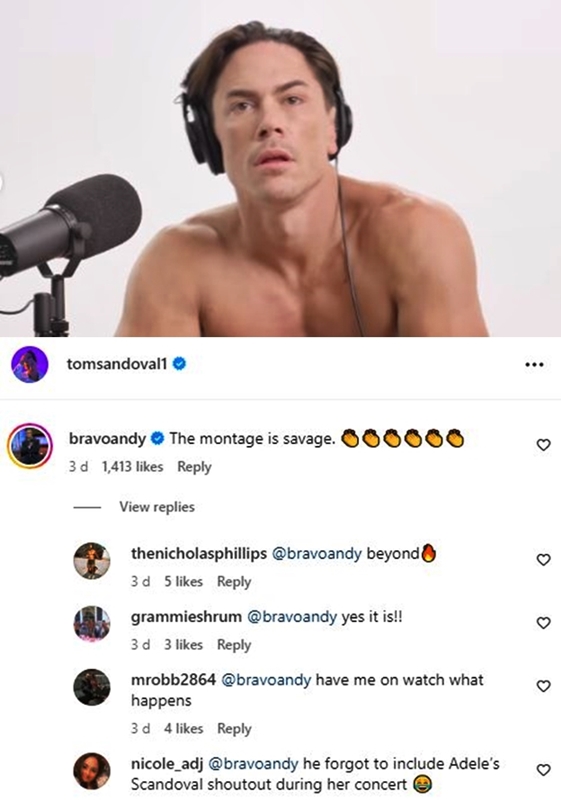 Some Vanderpump Rules fans reacted to Andy Cohen's reaction. One of them said, "Beyond!" and others agreed. Actually, some people seem to be growing weary of the cancel culture in entertainment. After all, it's not like his cheating with Rachel Leviss happened yesterday. Additionally, far bigger A-Listers have also cheated and walked away under a shadow, but not under such a cloud that they nearly killed themselves over the hate.
Vanderpump Rules – Will Fans Listen To The Podcast?
Some Vanderpump Rules fans agreed that they might tune in to listen to Everybody Loves Tom. In reply to Andy Cohen, a follower wrote, "Oddly, I have to agree! if he actually sucks it up, owns it and shows some genuine remorse, unlike "the Bethany exploit" (noun) I may even give it a listen. ‍♀️."
Seeing Tom already owned it in Special Forces: World's Toughest Test, might that make you more inclined to listen to the podcast? Let us know in the comments below and then come back here for all your Vanderpump Rules news.
SOURCES: Monsters and Critics Tom Sandoval Instagram