Vanderpump Rules Fans Send 'Violent, Graphic Death Threats' To Raquel Leviss
Vanderpump Rules fans felt shocked to learn that Tom Sandoval had conducted an affair with Raquel Leviss for months. And the news that Ariana Madix's boyfriend of nine years had betrayed her with her supposed best friend sparked a backlash for both Sandoval and Leviss. However, the verbal attacks on Raquel recently allegedly included death threats for the Vanderpump Rules star as well as her family.
As a result, Leviss' family has reached out to the FBI for help. Find out what the Vanderpump Rules star's spokesperson revealed. And get more details below.
Vanderpump Rules – Raquel Leviss' Family Contacts FBI Over Death Threats
Vanderpump Rules star Raquel Leviss hoped that the end of season 10 filming would mark the end of the backlash over her affair with Tom Sandoval. But Vanderpump Rules supporters of Ariana Madix have not forgiven Raquel. And many still feel irate that Leviss played the role of Ariana's best friend amid her affair with Madix's boyfriend Sandoval. As a result, she received death threats. And that led Raquel's family to seek assistance from the FBI, reported Us magazine.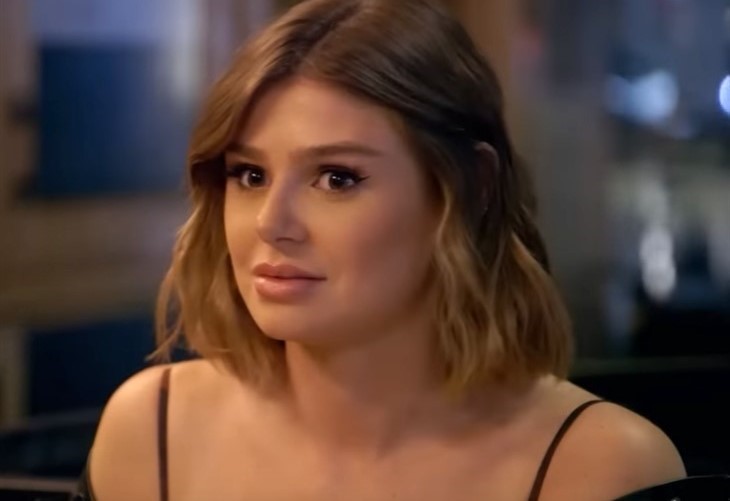 Leviss' spokesperson confirmed that both the Vanderpump Rules star and her family faced death threats amid the slams over her affair with Sandoval. And the rep described Raquel, 28, and her relatives as "on the receiving end of violent and graphic death threats both online and over the phone." The threats included social media messages.
For example, one sender allegedly wrote that they hoped to leave Leviss "un-alive and dump the body." However, the FBI did not confirm the reports. And a rep for the organization explained, "FBI neither confirms nor denies investigations. Obviously, we review all allegations reported to us." And the rep also noted that they "encourage anyone who believes their life is in imminent danger to call 911."
Raquel Leviss' family seeking FBI protection after getting 'violent and graphic' death threats https://t.co/PZq2g5i2b4 pic.twitter.com/x5dVzalgVw

— Page Six (@PageSix) May 26, 2023
Vanderpump Rules – Tom Sandoval Affair Sparks Backlash For Raquel Leviss
However, Leviss' rep described the threats to Raquel's family as extremely violet and horrifyingly graphic. And in the warnings both on social media and in phone calls, those making the threats made comments such as promising to tear the Vanderpump Rules star "limb from limb." However, Raquel herself recently entered a mental health facility and stopped posting on social media, according to Page Six.
But the Vanderpump Rules star's team took over her Instagram account. And her rep shared that Raquel "requested all of the posts focus on raising awareness for mental health organizations, advocates and removing the stigma surrounding treatment." However, no such posts have yet appeared. But her rep noted that Leviss voluntarily entered the facility in order to receive "mental health counseling."
Tell us what you think. Do you feel that Vanderpump Rules supporters of Ariana Madix have gone too far in threatening Raquel Leviss? And after you share your views, check back on our site for more reality TV news.