Disney's Live-Action, The Little Mermaid Poised To Make Mega Money
"The Little Mermaid" is predicted to rake in around $120 million when it opens on May 26, over Memorial Day weekend. The remake cost Disney a pretty penny with a budget of $250 million, featuring big names like Halle Bailey, Melissa McCarthy and the voice of Awkwafina.
"The Little Mermaid" Expected To Claim the No. 1 Spot From "Fast X"
Opening in over 4,300 theaters in North America alone, it is projected to earn a mighty $100 million from the area. By the time Monday's holiday rolls in, an additional 20 to 25 million dollars is expected to be earned.
If it brings in that amount, it will be the fourth (and third by Disney) to clear the $100 million mark in its first week, behind "The Super Mario Bros. Movie" ($146 million), "Guardians of the Galaxy Vol. 3" ($118 million) and "Ant-Man and the Wasp: Quantumania" ($106 million) this year.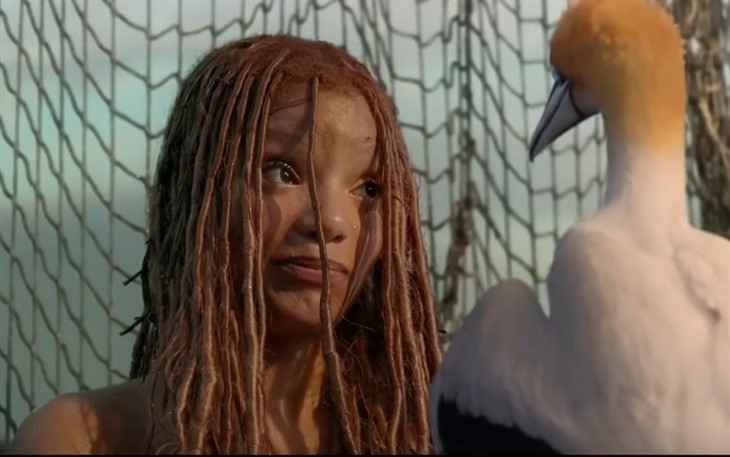 Halle Bailey's "The Little Mermaid" received critical acclaim for her "amazing," "beautiful," "superb," and "astounding" performance.
"The Little Mermaid" Is Part Of Disney's Mission To Turn Their Classic Cartoons Into Live-Actions, With Each One Having Varying Success.
For example, Emma Watson's "Beauty and the Beast" and Lily James' "Cinderella" were box office hits, while "Mulan" and "Dumbo" didn't perform nearly as well.
However, there's a lot of excitement surrounding "The Little Mermaid" to guarantee that it will make a big splash in its debut week.
As a way to promote the movie, Halle Bailey gave a glorious performance of "Part of Your World" at the finale episode of American Idol, visited Disney parks and read "The Little Mermaid: Make A Splash" to children at the White House.
She also sat down for several interviews, where she revealed her favorite parts of filming the movie, meeting the actor who played Eric, and how the live-action paid tribute to the animated version.
Due to its huge budget, which was affected by Covid-related issues bumping up production costs, it will need to appeal to a wide range of people globally to turn over a profit.
"The Little Mermaid" will take the No. 1 spot on the domestic box office from "Fast X," which opened with the dismal $67 million. However, the tenth installment in the high-octane franchise performed well internationally, earning $344 million at the global box office.
Be sure to catch up on everything happening with "The Little Mermaid" right now. come back here for all the latest news about your favorite Hollywood and reality television stars right here.