Senator Dianne Feinstein Dead At 90
As per a report from TMZ, it's a sad day for the state of California, as respected Democrat Senator Dianne Feinstein has passed away.
At the age of 90, she was the state's longest-serving senator in the United States Senate. As of this writing, information about the circumstances of her death has not been released.
Dianne Feinstein Was the Longest-Serving Female in The Senate
In addition to other accolades, Feinstein was the longest-serving female member of the U.S. Senate, as well. She spent over 30 years within the walls of the establishment, and a staunch left-wing politician, she was a major advocate for gun control.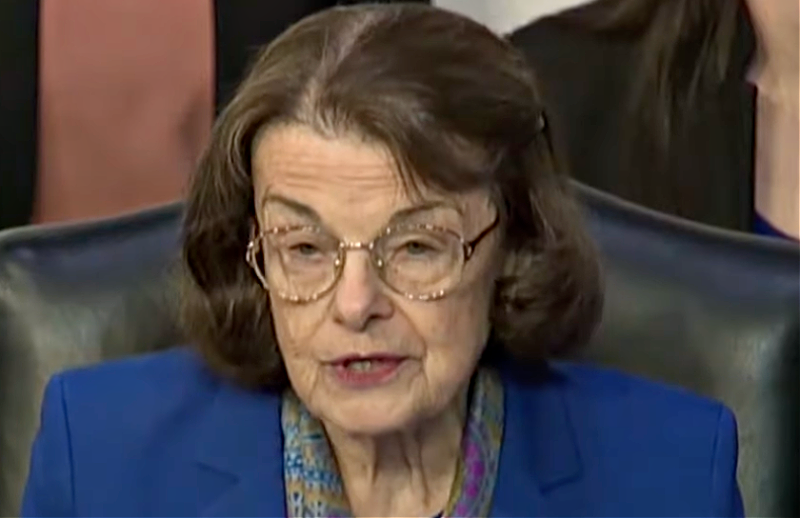 Hailing from San Francisco, Feinstein began her political career in the city's Board of Supervisors, prior to her Senate work.
In 1978, she would eventually become mayor of SF after the city's previous mayor, George Moscone was assassinated, along with Supervisor Harvey Milk. Feinstein joined the U.S. Senate in 1992.
The career politician had suffered from a number of conditions in recent years. She had an extended hiatus due to Ramsay Hunt Syndrome and shingles, as well as encephalitis.
While there were many who were calling for her to resign, Dianne Feinstein refused and "toughed" things out.
About Dianne Feinstein
She was born in San Francisco in 1933 and attended an all-girls high school. During her adolescent days, she loved the glee club, athletics, and ballet.
She pursued higher education by attending Stanford University. She ended up graduating from there in 1955, with a Bachelor of Arts in History.
Gavin Newsom, California Governor, noted recently that if a Senate vacancy would pop up, he'd appoint a Black female to complete Feinstein's term.
On behalf of everyone here, we wish the family, friends, loved ones, and colleagues of Dianne Feinstein our deepest condolences. Visit this site daily for all the latest updates in the world of celebrity, pop culture, and Hollywood news.