Princess Charlene Is Sick Of All The Divorce Rumors
Her words say one thing, but her actions certainly say another. There's a new report that says Princess Charlene is sick of all the rumors suggesting that she's getting a divorce.
Yet, there have been several reports that have even suggested that she's moved to Switzerland and has been living separately from her husband, Prince Albert of Monaco, for several months now.
The only time that she sees him is when she absolutely needs to and that's just for official royal engagements and public appearances. So, what is going on here? Here's what you need to know.
Princess Charlene Is Sick Of All The Divorce Rumors
Princess Charlene of Monaco released a statement saying she's unsure why there's so much speculation about the state of her marriage.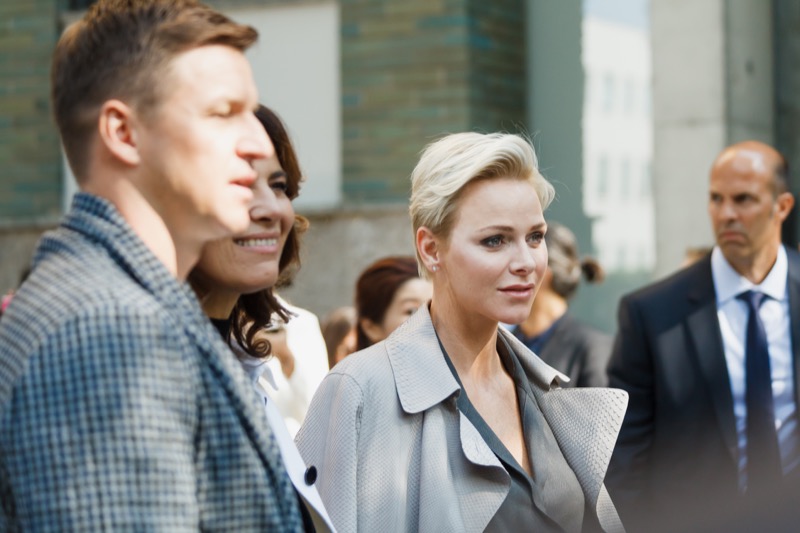 She said, "I find the rumors [about my marriage] tiring and exhausting. I just don't understand where these rumors come from."
Well, Charlene might not know where all of the rumors are coming from, but the rest of the world sure does.
Each time she is by her husband's side, she absolutely looks miserable. Not only that, but Princess Charlene also looks like she would rather be anywhere else but with him.
Royal Family News: Princess Charlene Is Exhausted Over All Of The Rumors
If that weren't enough, Princess Charlene also mysteriously deleted her Instagram account this past summer when it was rumored that she had left Monaco for Switzerland.
As many royal fans can recall, Princess Charlene and Prince Albert got married back in 2011, which was the same year that Prince William and Kate Middleton also got married.
However, Charlene was dubbed the runaway bride because she almost didn't make it to her wedding.
What's more, she also cried during the entire ceremony, too. She certainly couldn't hold back her emotions on what was supposed to be a very special day.
So far Prince Albert hasn't made any comments about the situation. But seeing how there's so much drama going on right now, it's doubtful that he will say anything. Watch this space as we have a feeling there is so much more to come.
Tell us, what do you think of this story? Drop us a line in our comments section below with your thoughts.
Also, don't forget to come back right here for all the latest news and gossip about all of your favorite British royals, We've got you covered.
Editorial credit: sama_ja / Shutterstock.com