Here's Why Kate Middleton Is Eager To Get Back In The Spotlight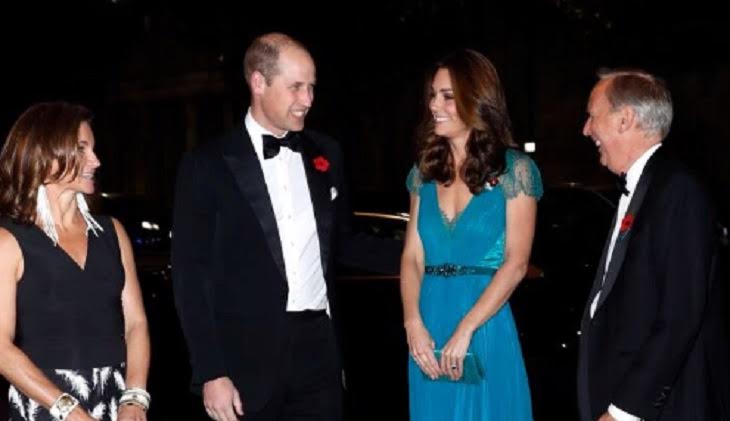 It looks like Kate Middleton is back to doing what she loves the most: and that's being in the spotlight. After having spent the last several months at home with her newborn baby Prince Louis (along with her husband Prince William and their two other children Prince George and Princess Charlotte), the Duchess is back to work.
Apparently, there's speculation that the Duchess of Cambridge is so eager to be back in the spotlight simply because Meghan Markle is now on the scene. Ever since it was first reported that Prince Harry was dating the Hollywood star, it's been Meghan Markle Mania.
Two of @tchappen's creators are @MrJonnyBenjamin and @NeilLaybourn, who came to prominence on Channel 4's 'Strangers on The Bridge', which told the story of friendly 'stranger' Neil, who spoke to Jonny on Waterloo Bridge and convinced him not to take his own life #ThisCanHappen18 pic.twitter.com/Aj07t7vRuN

— Kensington Palace (@KensingtonRoyal) November 13, 2018
But at the same time, Kate Middleton still has a huge fan base all over the world. A lot of royal fans love the Duchess of Cambridge and have affection for her because she's a mother to three beautiful royal children and of course, if the future Queen of England. That might be one of the reasons why she's changed so much in the last year. Kate, according to some eagle-eyed observers, what's to show the world that she's a high-ranking royal who finally feels comfortable in her role, and especially in the public eye.
"A couple of years ago, you might have seen her being a little bit timid," Susan E. Kelley, owner and editor of the fashion cataloguing site What Kate Wore, told Vanity Fair in an interview. "Now, she seems like she's in a more take-charge position. I'm beginning to see the person who's going to be queen emerging."
Either way, fans are loving this new, more confident Kate Middleton! In the meantime, let us know what you think by leaving us a line with your thoughts in our comments section below. And as always, don't forget to check back with Celebrating the Soaps for all the latest news on Meghan Markle, Kate Middleton and the rest of the British royal family right here.