Is The British Tabloid Media Going To Retaliate Against Prince Harry?
Is the British tabloid media going to retaliate against Prince Harry? That's what a lot of fans can't help but wonder as the Duke of Sussex is definitely not holding back in his scathing attacks against the British media in his court case against the Mirror Newspaper Group in London this week.
The royal says that journalism has hit rock bottom in the UK as he claims that The Mirror has hacked his phone numerous times in the past. While the ball might be in his court, some people think that it will only be a matter of time before the media fires back. Keep reading below for everything you need to know.
Is The British Tabloid Media Going To Retaliate Against Prince Harry?
Former Royal Butler Grant Harrold says he thinks Prince Harry might want to sleep with one eye open as there's no way that the British tabloids are going to stay silent, especially after he eviscerated them during the first day of his court case.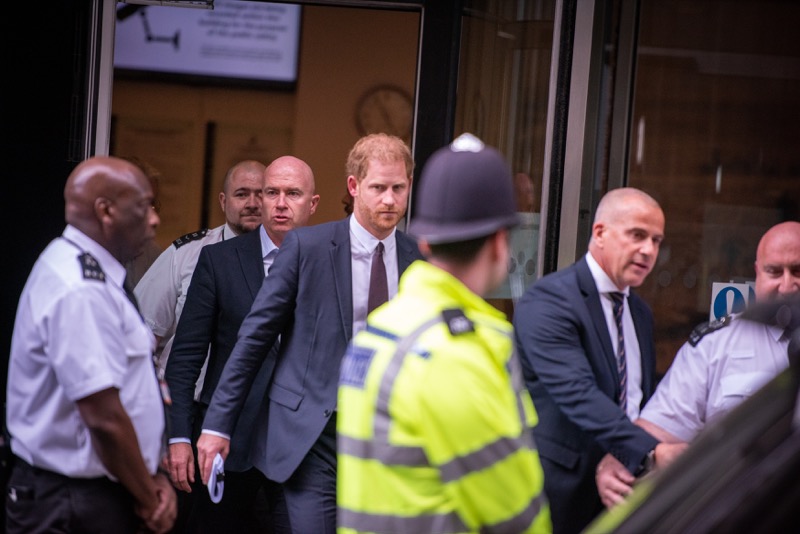 He also thinks that it won't take much time at all for the tabloid media to retaliate against the Duke of Sussex and maybe unveil some pretty nasty and embarrassing personal details about the royal's past. They've done it before, so who is to say that they won't do it again, right?
Harrold puts it this way in a new interview with GB News: "People when they hear these kind of things being said about them, it wouldn't surprise me if they retaliate or say something in response. It's almost opened up a hornet's nest, this is what I'd be advising him not to do. In fact the other day I said I think the best thing for them to do is to continue to lead his private life that he wanted in the States."
Royal Family News: What's Next For Prince Harry?
He continued, "I understand that he obviously feels strong about this, but there's just things that Royals just don't do, and this is certainly one of them. You don't have a royal member of the royal family in a court testifying. It's just not the done thing."
Interestingly enough, Buckingham Palace has not made any comments about the matter. Watch this space.
Tell us celebrity gossip fans, how do you feel about this story? Contribute to the buzz by dropping us a line with your thoughts in our comments section below. Also, come back here for all the latest news about your favorite Hollywood and reality television stars right here.
Editorial credit: Loredana Sangiuliano / Shutterstock.com