Prince Harry Refusing To Divorce Meghan Markle Because He Doesn't Want To Let Go Of Archie And Lilibet
You definitely can't blame him for feeling this way at all. Royal Family News says that Prince Harry is refusing to divorce Meghan Markle simply because he doesn't want to let go of his two children, Archie and Lilibet.
If Harry and Meghan do pull the plug on their marriage, there's some speculation that the Duke of Sussex would be encouraged to move back to the UK and apparently, he doesn't want to do that. Keep reading below for everything you need to know.
Prince Harry Refusing To Divorce Meghan Markle Because He Doesn't Want To Let Go Of Archie And Lilibet
According to Paul Burrell, who used to be Princess Diana's former butler, he feels as though Harry will do whatever it takes to make things work with Meghan, for better or for worse.
He recently said, "If he left this relationship now, he'd lose his children because she'd [Meghan] keep them in America and he wouldn't see them."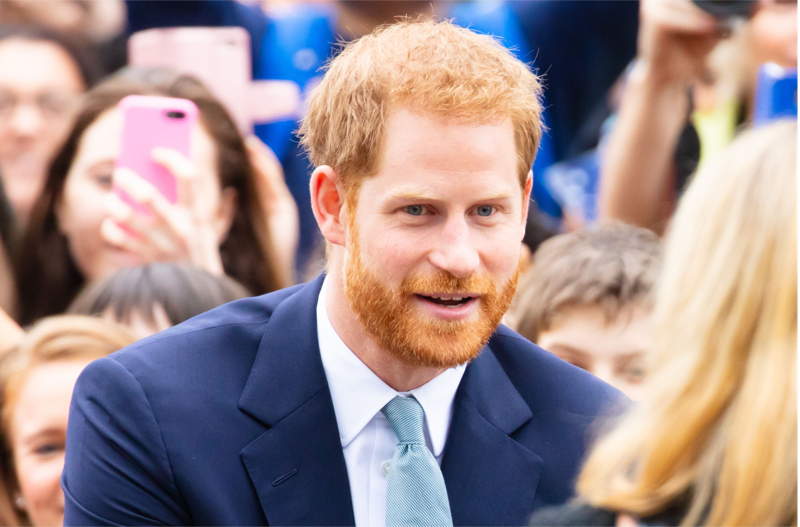 That said, another royal reporter, Angela Levin, says that Prince Harry's American dream is slowly but surely turning into an American nightmare. That's because it seems like one thing after another is going wrong. Harry's losing his court battle with the press, the public doesn't believe that he and Meghan were chased by the paparazzi in New York City and worse, there's even some talk that he might be deported from the U.S.
Is Prince Harry Leaving America?
Levin said, "I think his dreams are collapsing. I think they're much more like nightmares now. I think it's going to be very difficult for him. Meghan isn't there to help him in the way that if you love someone, you should be."
She continued, "Being fed up with things, things not working out, wanting to punish people, trying to change the press all on his own… it's all just impossible for him. And he's got nowhere that he can feel positive and build on himself and I think that Meghan is not actually trying to help him with that."
So far Harry himself has not made any comments about the matter.
Tell us celebrity gossip fans, how do you feel about this story? Contribute to the buzz by dropping us a line with your thoughts in our comments section below. Also, come back here for all the latest news about your favorite Hollywood and reality television stars right here.
Editorial credit: FiledIMAGE / Shutterstock.com