Kate Middleton Calling The Shots With The Royal Family
Is Kate Middleton now calling the shots within the royal family? That's what some royal fans and critics alike seem to think as the Princess of Wales made the front page headlines for her appearance at the Chelsea Flower Show this past week. In fact, Prince William's wife had gotten so much attention from being there that a lot of people seemed to ignore the fact that King Charles and Queen Camilla were at the show, too. Here's what you need to know.
Royal Family News: Kate Middleton Calling The Shots With The Royal Family
Is Kate Middleton the star of the royal family? It's beginning to look like it. That's because the media only seems to care about where she is, what she's doing and what she's wearing more than anyone else within the monarchy. One source close to the situation offered: "Do we think that Will and Kate's team and Charles and Camilla's teams are not communicating? She was the first royal to show up at the Chelsea Flower Show but her appearance was unannounced. I'm wondering if it was unannounced because Kensington Palace, which is Will and Kate's office, didn't inform Buckingham Palace, which is Charles and Camilla's office. You'd think Charles and Camilla, fresh off their coronation, would be the headliners of the Chelsea Flower Show. It makes sense that they would be there to open the show."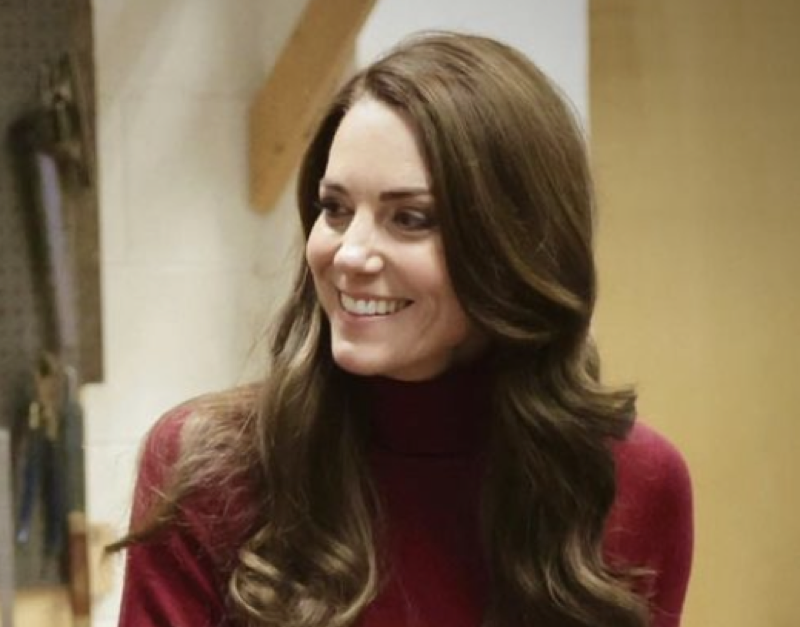 And while you'd think that as the newly minted King and Queen of England, Charles and Camilla would get all of the attention, that certainly didn't happen. In fact, they barely even got any press coverage from the Chelsea Flower Show at all. That's because everyone seemed to be focusing more on the Princess of Wales than anyone else.
Royal Family News: Charles And Camilla Ignored
The tipster added, "But instead, they got pushed to the side by Kate. They did end up attending but it was hours after Kate had already come and gone. The attention had already turned away from the royals for the day. The majority of the coverage of the day seemed to be of Kate."
So far Buckingham Palace has not made any comments about the matter.
Tell us celebrity gossip fans, how do you feel about this story? Contribute to the buzz by dropping us a line with your thoughts in our comments section below. Also, come back here for all the latest news about your favorite Hollywood and reality television stars right here.