Royal Fans Angered Over Kate Middleton's Diss In Disney's Little Mermaid
Royal fans are angered over Kate Middleton's diss in Disney's new Little Mermaid movie. Apparently, the Princess of Wales' name is used during one particular scene in the film and a lot of people are not happy about it. Here's what you need to know.
Royal Fans Angered Over Kate Middleton's Diss In Disney's Little Mermaid
According to Page Six, Ariel takes a swipe at Kate Middleton for some reason that people are still trying to figure out.
One source close to the situation says, "Ariel has sacrificed her voice in order to get to the surface and [meet] Prince Eric. She can't speak so he tries to guess her name. His first guess is Diana. His second guess is Catherine, but after [Ariel gives a disgusted] reaction, he [concludes] 'OK, definitely not Catherine.'"
But in insider also said, "Disney would be disingenuous to imply those name choices were coincidental."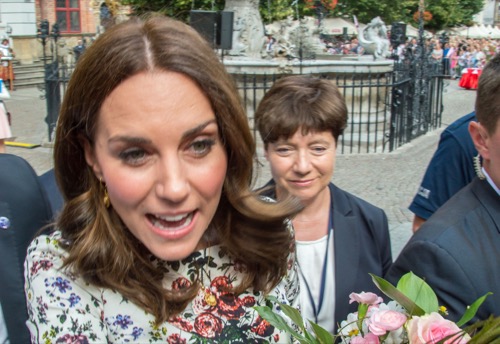 The Daily Mail columnist Richard Eden, who often has something to say about the royal family and what they really think behind the scenes, took to his Twitter account to write, "Remake of The Little Mermaid does include what appears to be a dig at the Princess of Wales, I can confirm after a preview today. How pathetic that a great company like @Disney should try to burnish its 'woke' credentials at the expense of Catherine."
Why Did Disney Use The Name Catherine?
Of course, it didn't take long at all for both royal fans and critics alike to weigh in on the matter. Many of them wrote, "Yes, my wife thinks it's misogynistic. Just awful, disrespectful and unnecessary!! How feminist of them! I definitely won't contribute to their pockets," along with, "That's a big leap for a common Royal name. How many Princess and Queen Catherines were there again? It could've been in reference to Catherine the great for all we know. Isn't this an assumption based off it's coupling with the name Diana, which WAS in the original?"
Another critic wrote, "I think this is shocking! I grew up with @Disney films and passed on my love of all things Disney to my girls when they were young! That won't now continue onto my grand children! I'm sure Walt would be horrified at the levels to which they've sank!"
So far Buckingham Palace has not made any comments about the matter.
Tell us celebrity gossip fans, how do you feel about this story? Contribute to the buzz by dropping us a line with your thoughts in our comments section below.
Come back here often for royal family news and updates.
Editorial credit: Robson90 / Shutterstock.com