Kate Middleton & Meghan Markle Went Full Glam For Prince Charles' Birthday Bash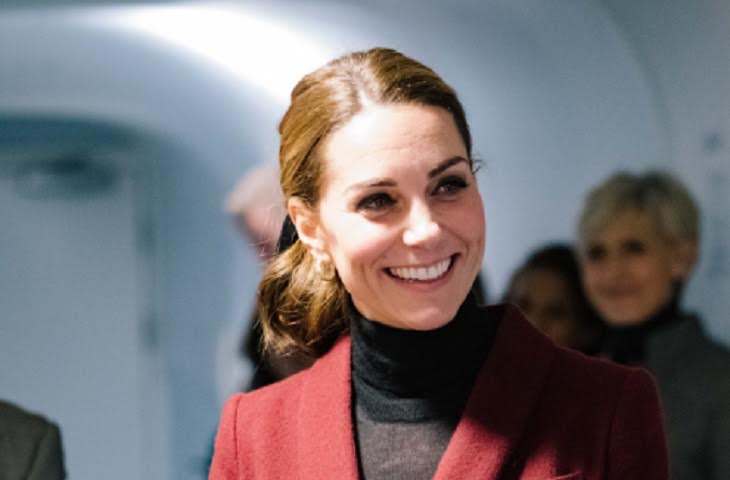 On Wednesday evening, the Royal Family gathered in what was a very private party for Prince Charles' 70th birthday held at the Buckingham Palace. No reporters were invited inside, but a flock of photographers lined up to get a glimpse of the guests.
As expected, many were most curious about Kate Middleton and Meghan Markle. The sisters-in-law didn't disappoint in the fashion department, as the two were spotted in their most glamorous looks!
As reported by Harper's Bazaar, the two Duchesses arrived at Buckingham separately. Kate Middleton came in a car driven by husband Prince William. The mom-of-three, who recently resumed official royal duties, was pictured wearing sparkly earrings and what appeared to be a one-shoulder pink gown with floral applique. She kept her hair in a curly updo, highlighting her diamond drop earrings.
Eagle-eyed fans noted that Kate first wore the gorgeous gems back in 2011 when she attended the 100 Women in Hedge Fund dinner. She's said to have worn the jewelry on other occasions.
The Prince of Wales and The Duchess of Cornwall at Clarence House this evening before departing for The Prince's 70th birthday event at Buckingham Palace.

The photograph was taken by @ChrisJack_Getty. pic.twitter.com/Bnz4B1H2cR

— Clarence House (@ClarenceHouse) November 14, 2018
Meanwhile, Meghan Markle was also glittering in serious jewelry for her father-in-law's royal party. The Duchess of Sussex, who is currently pregnant with her first child, was spotted arriving with Prince Harry in tow. She was seen wearing a pair of diamond chandelier earrings, which she first wore in Fiji during her first royal tour last month. Like Kate, Meghan chose to keep her hair up–a hairstyle she usually reserves for formal occasions.
While there are no clear pictures of Kate's and Meghan's outfits of the evening, Clarence House did post an official photo of Prince Charles and Camilla Parker-Bowles just before they left for the party. Prince Charles looked sleek and dapper in a suit, while his wife wore a sparkly dark blue long gown.
Earlier this week, the Royal Family released two official portraits of Prince Charles and his family to celebrate his 70th birthday. The photos, taken by royal photographer Chris Jackson, shows the next-in-line to the throne happily surrounded by his wife Camilla, sons Prince William and Prince Harry, and their wives, Kate and Meghan. Prince William and Kate Middleton's three children also posed alongside their grandfather.