Kate Middleton Urged To Act More Like Meghan Markle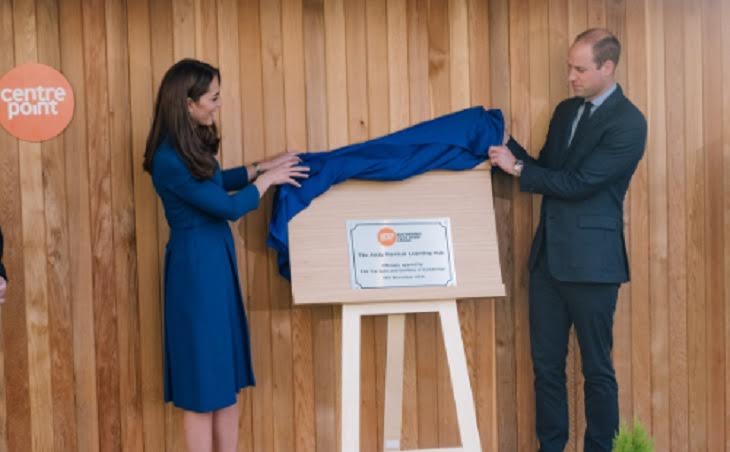 It looks like Meghan Markle has made quite an impact on the royal family in the short time that she's been at Kensington Palace. As a matter of fact, there are new reports that say the senior members of the monarchy are so impressed with Meghan and her public speaking skills that many are now urging Kate Middleton to act more like Meghan, or at least learn how to deliver a speech like her.
Royal expect Camilla Tominey told The Royal Box that even though she has a lot of respect for Kate Middleton, she did admit that the Duchess of Cambridge does lack confidence when it comes to public speaking. And while Meghan's experience as a Hollywood actress has definitely helped her in the spotlight, Tominey believes that Kate Middleton needs to improve on her speaking skills, especially considering that she is the future Queen of England.
👏 A fantastic #RoyalVarietyPerformance this evening! #Variety4Charity

Find out more about the work of the @RoyalVariety Charity here: https://t.co/HzwrmpVp5n pic.twitter.com/sNAuxHF9Ke

— Kensington Palace (@KensingtonRoyal) November 19, 2018
Tominey said, "I've said on a number of occasions, get her confidence up. It's important for her as a future queen. We need her to be on a world stage. Kate's got a great deal to offer on her own terms, not just as Prince William's wife."
The Duchess of Sussex managed to impress the crowd when she gave her speech at the closing ceremonies of the Invictus Games in Sydney last month. Kate Middleton, meanwhile, has often been criticized for mumbling through her speeches or reading from note cards during her royal engagements and public events.
So far Kensington Palace has not made any comments about the criticism. In the meantime, let us know what you think by leaving us a line with your thoughts in our comments section below. And as always, don't forget to check back with Celebrating the Soaps for all the latest news and updates on Meghan Markle, Kate Middleton and the rest of the royal family right here.