Meghan Markle Demands Prince Harry Fix Reputation Ruined By 'Family Guy'
Meghan Markle feels that the recent Family Guy episode totally humiliated her. And the Duchess of Sussex feels frantic to do whatever she can to repair her reputation.
However, Meghan also believes that the creators of Family Guy behaved in an unfair way. And together with Prince Harry, the Duchess of Sussex feels like the couple just can't get a break. But as revealed below, Meghan has ordered Harry to fix her problems.
Meghan Markle – Shocked At Hollywood's Attack
The Duchess of Sussex has become known for doing all that she can to become one of Hollywood's inner circle.
As a result, discovering an attack from within Hollywood via the Family Guy shocked Meghan Markle, according to the Mirror.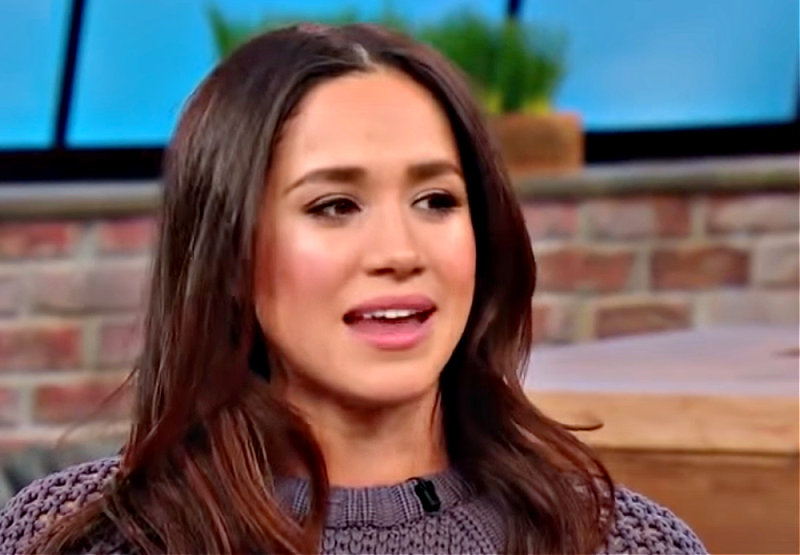 The episode of the Family Guy mocked both Prince Harry and Meghan. And she views it as a "savage attack" that seems unjustified.
However, insiders shared that the Duke and Duchess of Sussex also feel like life has treated them in an unlucky way. And the couple sees that episode of Family Guy as an "outrageous slur."
But Meghan and Harry just don't understand why the creators of Family Guy won't take them seriously. And the show's "savage attack made it crystal clear" that their reputation in the United States has plummeted.
Meghan Markle – Goes Into Panic Mode
However, sources also revealed that Meghan has panicked over the situation. And the Duchess and Duke of Sussex feel baffled that Family Guy portrayed them as "self-entitled grifters or spoiled brats," revealed the insiders. As a result, Meghan has come up with a solution out of desperation.
And the Duchess of Sussex has decided that Harry needs to let go of his pride and wants him to plead with the royal family for forgiveness.
Meghan and Harry agree that the Family Guy episode proves "the tides have turned against them in America." And the Duchess of Sussex thinks that reconciling with the royal family could boost their reputation.
However, Meghan herself won't take on the role of pleading for a royal family reunion. But she could send Prince Harry on a mission to visit King Charles and Prince William. And Christmas could offer the opportunity.
However, the insiders admitted that the Duchess of Sussex has sought to stay away from the rift with the royal family for some time.
But the Family Guy episode really made an impression. And so now Meghan has put Harry in charge of fixing the situation.
"She's pushing a special trip back for Christmas in the hopes that William and Charles will be a little more open to reconciliation. Harry has already begged William to meet up on his trip to New York and was ignored, so he's biting his lip over the thought of bearing Christmas gifts," say sources.
Tell us what you think. How do you feel about Meghan Markle's desire to save her reputation? And after you share your views, check back on our site for more royal family news.