The Bold And The Beautiful Preview: Liam's Confession, Finn Fights Back – Which Man Will Steffy Choose?
The Bold and the Beautiful spoilers for the week of August 7 reveal that a preview clip has been released. It features Steffy Forrester Finnegan's (Jacqueline MacInnes Wood) love triangle. Liam Spencer (Scott Clifton) tells Steffy he was a fool to let her go.
However, John "Finn" Finnegan (Tanner Novlan) isn't giving up the woman he loves just yet! Keep reading to find out what could make this "SINN" vs "STEAM" love triangle different this time.
The Bold And The Beautiful Spoilers – Liam Spencer's Confession
B&B spoilers for the week of August 7 reveal that the preview clip begins with Liam. The Waffle King tells Steffy that he was a fool to let her go.
Of course, Liam only says this because his marriage with Hope Logan (Annika Noelle) is over. The divorce papers have already been signed and Hope has already moved on with Thomas Forrester (Matthew Atkinson).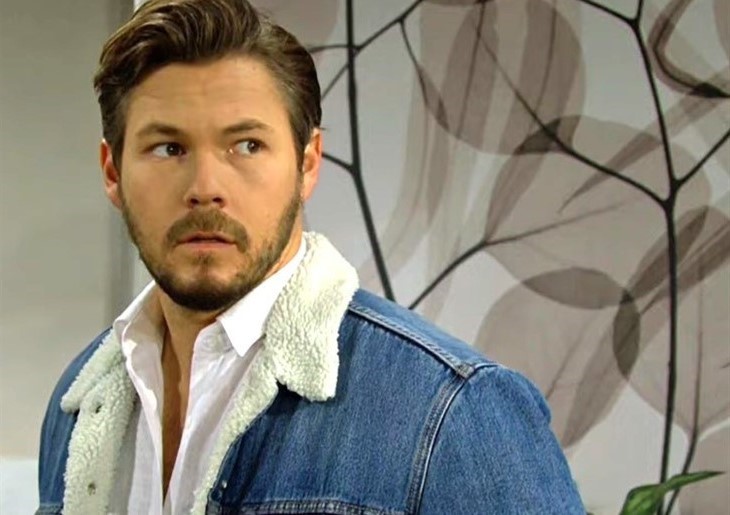 B&B Spoilers – Steffy Forrester Finnegan's Reaction
Now, Steffy probably already knew that Liam still had feelings for her. It was like Liam was just looking for any excuse to dump Hope without looking like the bad guy.
Remember, Liam is the guy who slept with Steffy because he mistakenly thought his wife was kissing Thomas. It wasn't Hope that Thomas was kissing, though. It was a mannequin.
Now we have Hope kissing Thomas in Rome. While that is a betrayal, it's not as if "Thope" slept together that night. That didn't happen until after Liam walked out on Hope over one kiss.
Back to present day, Steffy might have already known about Liam's feelings. However, she still has a shocked look on her face when Liam makes the confession. So, that will force Steffy to analyze her feelings, especially now that she's separated from Finn.
The Bold And The Beautiful Spoilers – John Finnegan Fights Back
The Bold and the Beautiful spoilers reveal that the weekly preview clip shows Finn fighting back. Even though Steffy and the children moved out, "SINN" are still legally married.
Plus, Steffy won't take Finn's calls. That doesn't matter to Finn, though. Finn is convinced that Liam intentionally inserted a wedge into his marriage.
In fact, Finn angrily confronts Liam. Finn tries to get Liam to admit his true intentions in showing Steffy the video of Sheila Carter's (Kimberlin Brown) embrace.
Liam could have interrupted the embrace or confronted Finn. In Finn's mind, Liam wasn't acting out of fear for his daughter. Finn believes that Liam waited to corner Steffy alone and show her the video in order to break up the marriage.
B&B Spoilers – Sheila Carter's Influence
So, what makes this "SINN" vs "STEAM" love triangle any different from before? Well, perhaps Finn's new dynamic with Sheila will play a factor into this.
Liam makes it clear that he's not backing down from getting Steffy back. However, Liam might want to be careful. If Finn gets desperate enough, he could turn to Sheila for help.
Be sure to catch up on everything happening with B&B right now. Come back often for The Bold and the Beautiful spoilers, news, and updates.