Meghan Markle FAILS In Power Play On Red Carpet: Here's Why!
Meghan Markle just tried a power play at Variety's Power Of Women gala. But as the Duchess of Sussex attempted to return in triumph to the red carpet, she fell figuratively flat on her designer derriere.
And as Meghan vied to rub elbows with A-list stars like Margot Robbie and Leonardo DiCaprio, no one seemed to find her presence particularly outstanding. Keep reading for all the details.
Meghan Markle 'Thrilled' On Red Carpet
The Variety Power Of Women gala gave Meghan Markle a chance to show off her designer duds on the red carpet and mingle with A-list stars.
But as the Daily Mail pointed out, Hollywood insiders believe that you are only as good as your last hit show. As a result, none of the A-list stars in attendance like Margot Robbie and Leonardo DiCaprio seemed especially impressed to see the Duchess of Sussex.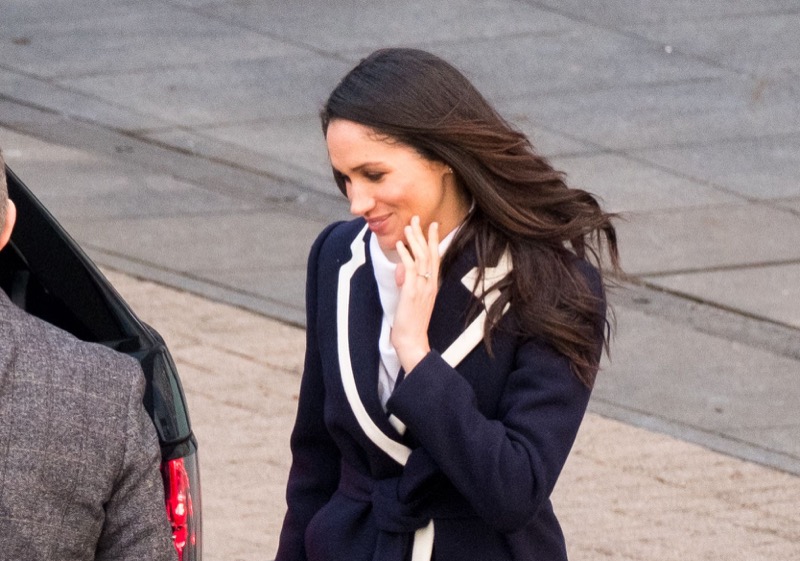 Almost a year has passed since Netflix streamed the six-part documentary series Harry And Meghan. But since then, the Duchess of Sussex has achieved nothing but show up in numerous paparazzi pics and make bold but vague statements about launching a new brand and creating new projects.
And both Meghan and Harry have tried and failed to make an impression on Hollywood. For instance, a series about world leaders, Live To Lead, flopped. And a show featuring Harry's project, the Invictus Games, didn't fare much better. Adding insult to injury, Spotify cancelled the couple's $20 million podcast deal.
Meghan Markle Promises 'So Many Exciting Things'
Meanwhile, the 42-year-old Duchess of Sussex shared that she felt "thrilled" with life in Los Angeles. And she gushed, "We have so many exciting things on the slate. I can't wait until we can announce them," she added. "But I'm just really proud of what we're creating. My husband is loving it too, which is really fun." (Apparently Meghan has now become Harry's spokesperson.)
Meghan stepped out in a £1,250 one-shouldered Proenza Schouler gown to begin her goal of remaking herself as a power player. And that reportedly marks an effort to quiet rumors that Netflix wants to let its $100 million deal with Meghan and Harry lapse in 2025. But that could kill their ambitions to make it big in Hollywood.
However, Eric Schiffer, in charge of a Hollywood crisis management firms, stated, "It's clearly time for a relaunch of Brand Sussex." And he feels that "Meghan's solo appearance speaks volumes about the direction they are headed. The past year hasn't been great for them. It doesn't matter to studio executives if you are a duchess or a doorman," he added.
Meghan Markle Needs A 'Hit Badly'
And Schiffer warned that Hollywood values people based on "the bottom line." Because of that, Meghan and Harry need "a hit badly." But he pointed out that Meghan and Harry earned "a lot of sympathy for the Sussexes when they first arrived in the States."
However, Schiffer believes the couple "squandered that goodwill. Americans don't like whingers. We like a can-do attitude, and that's what Meghan demonstrated last week. She hit that red carpet like the pro she is and she worked the room. I'm convinced that this is about positioning her as an independent, powerful woman who exists in her own right, not just as someone who is famous for marrying a Prince."
Tell us what you think. How do you feel about Meghan Markle trying to make herself into a Hollywood power player? And after you share your views, check back on our site for more royal family news.