General Hospital: Kristina Takes On A Shocking New Mission!
General Hospital spoilers tease that Kristina Corinthos-Davis (Kate Mansi) may not become her younger sister Molly Lansing-Davis' (Brook Anne Smith) surrogate but that doesn't mean she doesn't have a mission.
A random, chance encounter at the Metro Court ladies' room may actually take Molly in a different direction entirely. While freshening up, Molly ran into the Metro Court's hostess named Trish (Trish Ramish). Their small talk quickly turned into something far more profound.
General Hospital Spoilers – Kristina Davis-Corinthos Has More Fans Than She Knows!
Trish made Kristina's day when she revealed that her soon-to-be stepmother, Nina Reeves (Cynthia Watros) had nothing but praise for Kristina. Kristina didn't realize Nina had an opinion one way or another so it really made her day.
Trish went on to inquire about Kristina's future plans to open a temporary housing solution for LQBTQ+ teens. Trish seemed elated about this because she has a story. She went on to tell Kristina about her younger brother and how he could have used housing like Kristina is aiming to provide.
GH Spoilers – Trish Has A Younger Brother Named Teddy!
Trish recounted that she has a younger brother named Teddy. When Teddy was 15 years old, their father caught him messing around with another boy and threw him out of their house. Trish hasn't seen or heard from Teddy since then and she worries about what may have happened to him.
This story horrified Kristina, but made her realize that she might possibly have found a way to help young men like Teddy. In fact, it would make sense if Kristina decided to take on the project of finding Teddy on top of creating the new shelter.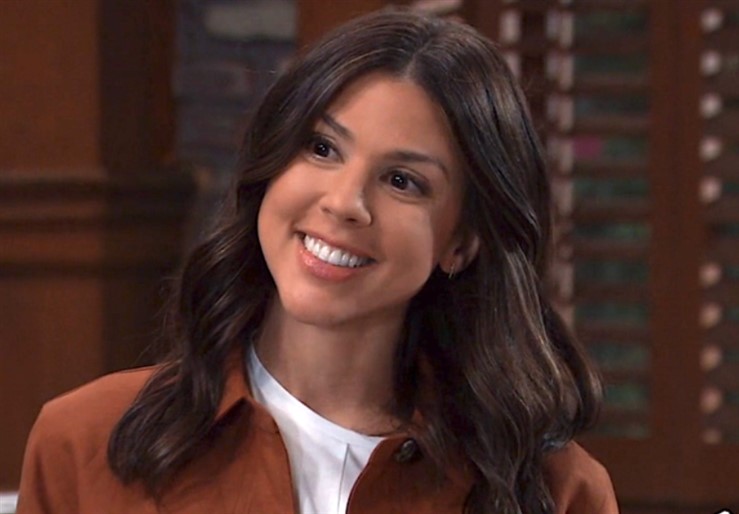 General Hospital Spoilers – The Search For Teddy!
Kristina tends to find causes and then right for them. Just opening the new shelter may not be enough. She may get it in her head to find Teddy herself. It seems very likely, given her resources, that Kristina may be able to ease Trish's mind about Teddy's fate.
Perhaps she will even take him back home to Port Charles. This would go a long way to boosting Kristina's confidence and keeping her on her current path. Nina's support will likely also put her squarely on Nina's side, and she may very well champion her to her brother Michael Corinthos (Chad Duell).
GH Spoilers – What Do You Think?
Will Kristina end up being Molly's surrogate? Or will she focus on her other project? Could she find Teddy and bring him home to Port Charles? Anything can happen in Port Charles so stay tuned to General Hospital airing weekdays on ABC. And don't forget to check back right here regularly for all your General Hospital news, information and spoilers!