Monty Python Star John Cleese Goes Off On King Charles For This Reason
Monty Python star John Cleese recently went off on King Charles. Apparently, the Hollywood actor is none too pleased with the fact that the King of England evicted Prince Harry and Meghan Markle from Frogmore Cottage just to give it to his wayward younger brother, Prince Andrew. Here's what you need to know.
Royal Family News – Monty Python Star John Cleese Goes Off On King Charles For This Reason
The Hollywood actor took to his Twitter account to write, "Surprising that the Royal Frogmore Cottage is being converted into a holding facility for people accused of sex offenses."
Ouch! That certainly has to sting. Of course, many royal critics sure did have a lot to say about the matter. Many commented on John's tweet with, "My opinion of Britain's king has dipped to a new low. America's founding fathers got it right about the British Royal family.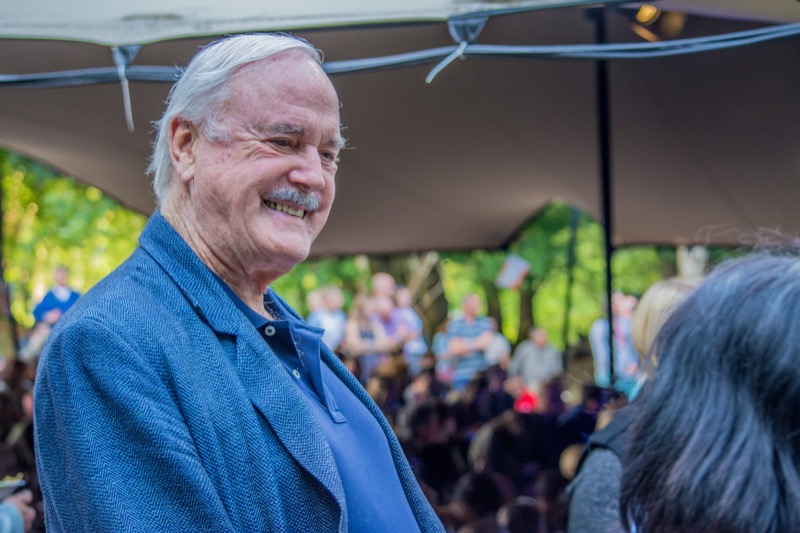 Presumably it's the only residence the requisite distance away from any local schools?" along with, "I thought exactly the same thing, especially after the Sussexes spent so much money on the renovations. But it warms the heart knowing Andrew will have a roof over his head."
Another critic wrote, "Exactly who's neighborhood would you be willing to sacrifice if not their own? I wouldn't want him anywhere near teenagers! I think the King is making the best of this horrible situation."
Royal Family News – What's Next For Prince Andrew?
So far Buckingham Palace has not made any comments about the matter, but it's doubtful that they will at this point. However, both Hollywood and the celebrity world have made it pretty clear that they are no fans of the King of England or the current members of the monarchy.
In addition to John Cleese giving Charles the verbal smackdown, reports have also indicated that a lot of performers have turn down Charles' invitation to perform at his Coronation. Could it be that the world is firmly on Team Harry and Meghan? Perhaps so. Either way, this is definitely not a good look for Charles or the monarchy, especially since Prince Andrew is not a very popular figure right now.
Tell us celebrity gossip fans, how do you feel about this story? Contribute to the buzz by dropping us a line with your thoughts in our comments section below. Also, come back here for all the latest news about your favorite Hollywood and reality television stars right here.
Editorial credit: Raphael Moran / Shutterstock.com
https://youtu.be/lGN8fVA-69o