Prince George, Princess Charlotte And Prince Louis Embarrassed By Their 'Small' Home At Adelaide Cottage?
Talk about first world problems. British Royal News suggests that one of the reasons why Prince William and Kate Middleton are eager to move to The Royal Lodge is because they've outgrown their rather modest accommodations at Adelaide Cottage.
That, and it seems like their three children, Prince George, Princess Charlotte, and Prince Louis, have realized that there are people and friends out there who have significantly bigger homes than they do. And for a bunch of royal kids, that seems to be a problem. Here's what you need to know.
Prince George, Princess Charlotte And Prince Louis Embarrassed By Their 'Small' Home At Adelaide Cottage?
According to the latest British Royal Family reports, it seems like there's a motive behind King Charles wanting to boot Prince Andrew out of The Royal Lodge and that's because William and Kate seem to be eyeing the property for the sake of their three children.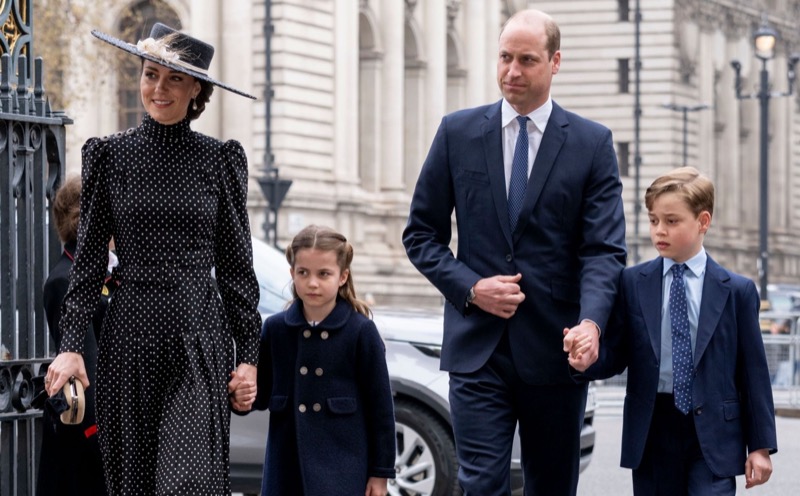 Apparently, the Cambridge kids have pointed out that they have gone on playdates to houses that are certainly much bigger than their own. And seeing how their father is the future king of England, that certainly doesn't make much sense, right?
One source close to the situation said, "A first-world problem admittedly, but one that would be solved if, say, a 30-room, seven-bedroom property such as Prince Andrew's Royal Lodge became free."
Royal Family News – What's Next For William, Kate, And Andrew?
The tipster added, "If, of course, he could be persuaded to 'downgrade' to five-bedroom Frogmore Cottage instead, a move he is said to be fiercely resisting. Who knows where this merry-go-round of mansions will end?"
Now, whether or not William and Kate do end up moving their family to The Royal Lodge remains to be seen, but it seems like their uncle Prince Andrew is adamant on staying there. That's because he doesn't see himself getting downgraded to something as small as a cottage. It seems like everyone involved in this situation is definitely dealing with some major first would problems, right?
Tell us British Royal Family fans, how do you feel about this story? Contribute to the buzz by dropping us a line with your thoughts in our comments section below. We'll make sure to update you with all of the latest information about King Charles, Prince William, Kate Middleton and the rest of the firm right here.
Editorial credit: Salma Bashir Motiwala / Shutterstock.com
https://youtu.be/lGN8fVA-69o