General Hospital Spoilers: Grandma Knows Best, Laura Stops Spencer's Custody Plan
GH spoilers imply some drama ahead for Port Charles mayor Laura Collins (Genie Francis) and her grandson Spencer Cassadine (Nicholas Chavez). Spencer is laser-focused on gaining custody of his baby brother Ace Cassadine (Jay and Joey Clay). Now that Esme Prince (Avery Pohl) is headed to prison and his father Nikolas Cassadine (Adam Huss) is MIA, will he get closer to achieving this dream or will someone stop him in his tracks?
General Hospital Spoilers – Spencer Cassadine Hits A Custody Roadblock
GH spoilers hint that Spencer could hit a snag with his attempt to gain custody of his little Ace. While he has the best of intentions of raising the baby, Spence is practically a child himself. His grandmother Laura realizes this.
She wants what is best for both of her grandsons, and she knows that while Spencer's heart is in the right place, he may not be aware of the incredible work and responsibility it takes to care for a little baby. Not that he wouldn't put Ace first, but Spence also deserves to enjoy his life as a young adult. He's been through so much, and Laura knows taking on the care of Ace would hold Spencer back. She also sees that he's way in over his head with all this.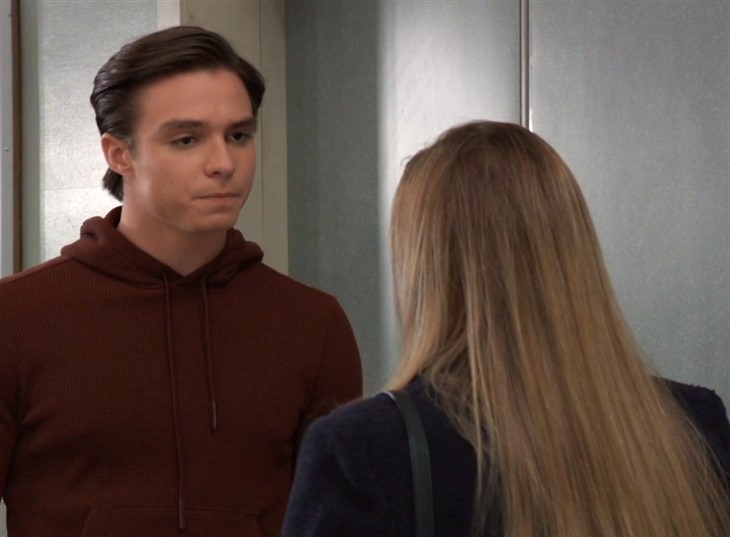 GH Spoilers – Laura Collins Tries To Reason With Spence Cassadine, But Drama Unfolds
GH spoilers indicate that Laura will reject Spencer's attempts for custody. She's the mayor of Port Charles, so she could use her authority to ensure Spence's request is denied. Then again, if she steps up to the plate to raise Ace, the courts may naturally grant her custody due to her age, maturity, and her place within the community. Sadly, Spence will likely see this as a betrayal, despite the fact that Laura has been the only person who has been a constant in his life over the years.
Laura loves Spencer to no end, and in many ways, has been more like a mother to him than a grandmother. But, will this drama between the grandma and grandson have Spencer turning to Uncle Victor for help and guidance? He certainly will want the newest Cassadine heir on a path of toxicity, and away from Ms. Collins! What kind of damage could the patriarchal Cassadine inflict between Laura, Spencer, and Ace?
If Laura ends up with custody of Baby Ace, will Spencer turn on her or understand her position? Could Victor get involved? Leave your thoughts, below! Don't forget to tune in to your favorite ABC soap daily, to watch this storyline unfold. Plus, visit GHT regularly for General Hospital spoilers, news, and updates.