Prince Harry And Meghan Are Being Encouraged Not To Make Up With The Royal Family?
Are they doing it for the ratings? Maybe. British Royal News suggests that Prince Harry and Meghan Markle are actually being encouraged not to make up with the royal family if they want to continue working with Netflix on one of their new projects.
This shouldn't really surprise anyone seeing how the Duke and Duchess of Sussex have only managed to generate interest over their ongoing feud with the royal family back in the UK. Keep reading below for everything you need to know.
Harry And Meghan Are Being Encouraged Not To Make Up With The Royal Family?
According to one source close to the situation, Harry and Meghan have supposedly been told that they need to continue doing what they are doing, and that's airing out all of the royal family's dirty laundry.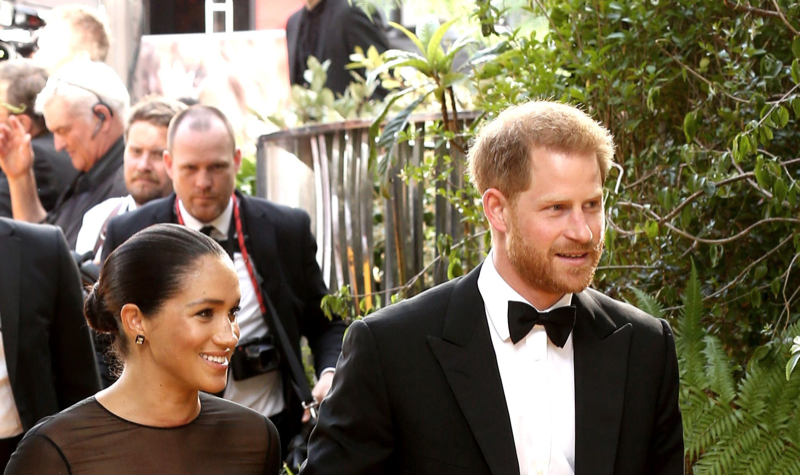 After all, they did it in their bombshell of an interview with Meghan Markle back in 2021 and again for their Netflix docuseries, Harry and Meghan. And also in Prince Harry's tell-all book, Spare.
But that doesn't seem to be enough as Harry and Meghan are apparently planning a "big screen story to tell about what happened in the Palace."
One insider recently told Closer, "There are a lot of nuances from their story that they feel are still missing after the documentary and Harry's book."
What Are Harry and Meghan Planning Next?
However, PR expert Jordan James recently told Entertainment Daily in an interview that Harry and Meghan shouldn't continue slinging mud in the direction of Buckingham Palace.
He put it this way, "I think the royal couple would be wise to stick to their new habit of (generally) staying low and not giving Netflix they what they want – which is clearly a thinly veiled attempt at just getting more royal gossip and drama rather than being genuinely interested about their lives."
Jordan added, "Rather than courting more drama and furthering their vendetta against the crown, I think the royal couple should step away from Netflix's grasp and try to curate a much more family-friendly, less antagonist image."
So far both Prince Harry and Meghan Markle have not made any comments about the matter.
Editorial credit: Fred Duval / Shutterstock.com