Royal Family News: What We Know About Prince Harry and Meghan's "Palace Life" Netflix Film
British royal family news reveals that Prince Harry and Meghan Markle are allegedly negotiating a deal with Netflix to produce a feature-length film on royal life. Last year the royal runaways known as the Duke and Duchess of Sussex debuted a six-part Netflix show titled 'Harry and Megan.'
After the news broke, speculation about the topic of the proposed deal lit up socials. MSN reported that it's likely the venture will be an inside look at palace life maybe inspired by Netflix's upcoming movie about Prince Andrew's failed redemption interview with BBC journalist Emily Maitlis.
That film is titled Scoop, with Rufus Sewell as Andrew and Gillian Anderson as Emily.
Royal Family News: Meghan Markle and Prince Harry's New Netflix Movie
One source spilled that the thirsty pair will "wait and see" how Scoop does, but are eager to see a project that tells "about what happened in the Palace." Hopefully Meghan keeps Harry from talking about his private parts.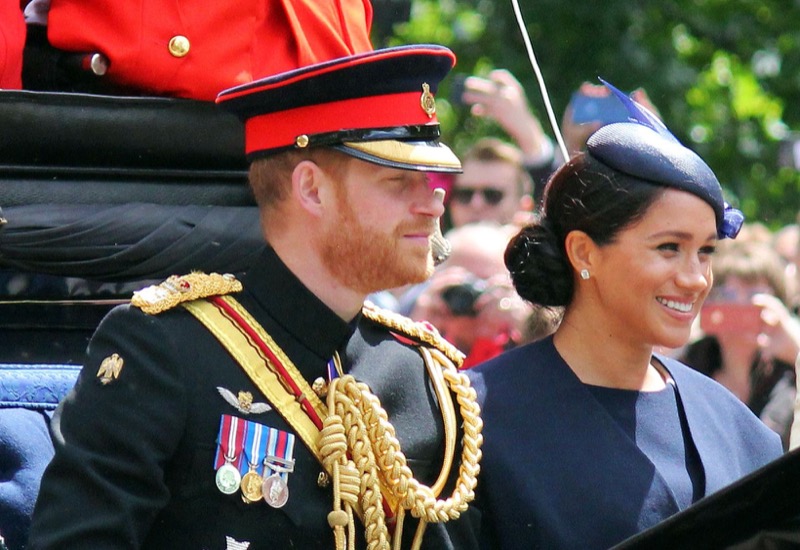 Royal Family News: Prince Harry and Meghan Markle In Talks
While the Duke and Duchess of Sussex kept 'Harry and Meghan' G-rated, his memoir, aka Penis-Gate, reveled in talk of his nether regions.
As far as a project based on palace life, a source told Closer magazine: "There are a lot of nuances from their story that they feel are still missing after the documentary and Harry's book." Heaven help us.
The source added that the Hollywood Hoboes are "obviously happy" with Netflix dollars and that "Netflix are not interested in documentaries or children's TV shows from the couple but want more "juicy stuff" about their royal lives.
Royal Family News: Meghan and Harry and Netflix
If the source is to be believed, it is Meghan who "is really pushing for it to happen" and "Harry wants to tread more carefully." The source alleges that right now the Markle team is talking dollar amounts with Netflix, and that could have the real royals quaking in their boots.
Harry promised he has more than enough juice for a second memoir, and that means there is plenty of content he can provide for a feature film.
Royal Family News: Harry And The Coronation
Harry was most recently in the UK for his father King Charles' coronation on May 6, while Meghan chose to stay home in California. Come back here often for updates on the next Markle project.
Be sure to catch up on everything happening with the royal family. Come back here often for royal family news and updates.