Prince Harry and Meghan Markle Make A New Announcement On Their Website
When you put the words Prince Harry, Meghan Markle and announcement in the same sentence, one can only assume that someone is about to announce a divorce.
But no, that's not the situation here. Instead, the Duke and Duchess of Sussex made a different kind of announcement on their Archwell website. The couple are working with a new charity called Equimundo. Here's what you need to know.
Royal Family News: Prince Harry and Meghan Markle Make A New Announcement On Their Website
Equimundo is a charity that helps to support "men and boys as allies in gender equality." Archewell even shared some statistics and data from a new report that was compiled by the charity.
It suggests that more and more males of all ages are supporting gender equality, both inside and outside of the home. And that's something the couple aim to do themselves, too.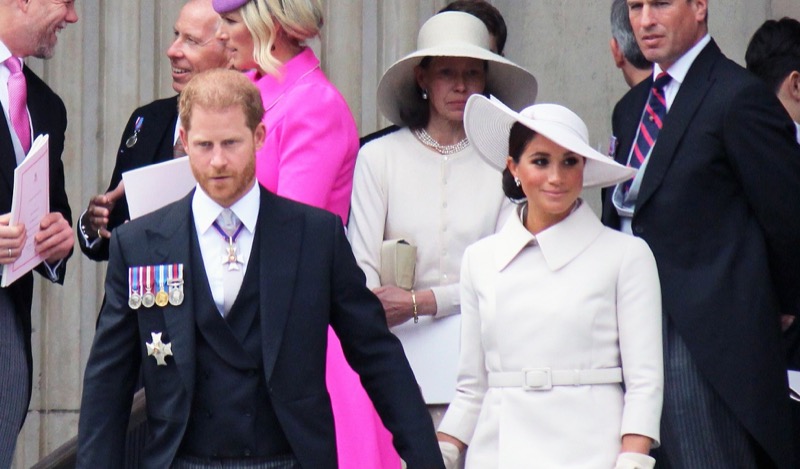 The report said, "The 2023 data shows that men are increasingly involved in caregiving and would like to increase their care work at home, although deeply ingrained social norms and a lack of supportive policies and power structures discourage them from doing so."
The report continued, "The report recognises care work as the bedrock of society, and calls for continued advancements towards gender equality. It also emphasizes the need for media representation that normalizes men's caregiving roles. "The Archewell Foundation is proud to have supported this report, as well as Equimundo's continued work to promote gender equality around the globe."
Royal Family News: Are The Sussexes Being Hypocrites?
With that in mind, Prince Harry has long talked about the benefits of being a working stay-at-home dad and how he loves to help and share the parental duties with his wife, Meghan Markle.
In fact, he's the one who helps make breakfast in the morning and is more likely to do the washing up and read a book to his kids before bedtime. The couple are parents to their two children, Archie and Lilibet. But whether or not their kids will ever get to see their grandfathers again remains to be seen.
Tell us, what do you think of this story? Drop us a line in our comments section below with your thoughts. Also, don't forget to come back right here for all the latest news and gossip about all of your favorite British royals, Hollywood actors, and reality television stars. We've got you covered.
Editorial credit: Lorna Roberts / Shutterstock.com