Royal Family News: Prince William Forced To Pay For Archie And Lilibet's Every Need?!
British royal family news reveals that the rumor mill is churning with speculation that Prince Harry and Meghan Markle want to return to the royal fold following their self-made dumpster fire life in the US.
If that happens Prince William might be put in a very awkward position. Let's dissect the dilemma he could face if his "archnemesis" traitor brother becomes a senior working royal again.
Royal News: Prince William's Dilemma
The Duke and Duchess of Sussex live in California with their two children Prince Archie and Princess Lilibet.
The couple's path to financial freedom has been a spectacular failure and no one with any sense appears willing to do business with the "grifters." In which case the terrible twosome might seek an all-expenses return to the UK.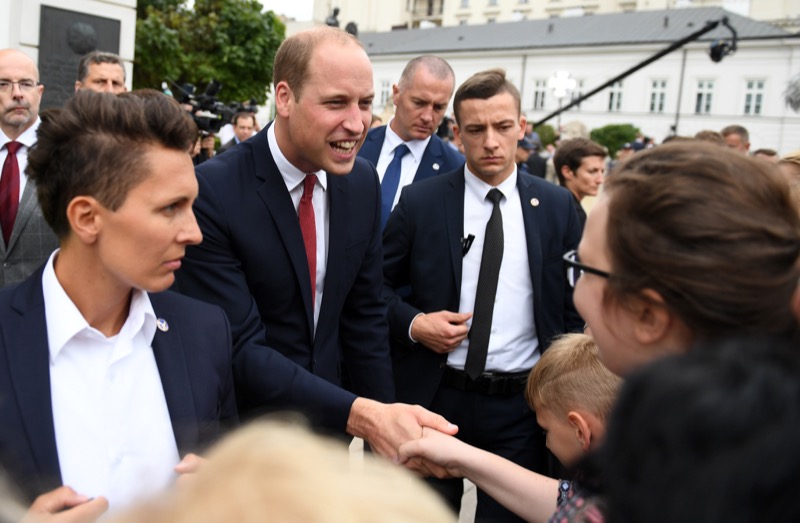 Royal Family News: Harry And Meghan Return To UK?
Spotify dumped the talentless couple last month and since then it has been open season on the couple who have made one misstep after another, mostly with their trashy mouths.
Unless someone wants a new fragrance called "F****** Grifters" or needs Meghan to be the face of a toxic waste dump, there seems little opportunity for these two.
Last week it was reported that Prince Harry reached out to Prince William to test the waters about his and Meghan's return. Meghan was allegedly livid and found out after the fact.
Royal Family News: Meghan Mad At Harry?
Prince William receives £24million a year from the Duchy of Cornwall and will use it to fund his kids Prince George, Princess Charlotte and Prince Louis. Unless, according to GB News "Prince Harry and Meghan Markle returned to the Royal Family fold."
If that transpired, Prince Willliam could be expected to pay the way for the Sussex family including "the schooling of Archie and Lilibet."
Royal expert Richard Fitzwilliams told the outlet that he believes if Meghan and Harry rejoin the monarchy, William will indeed fund them.
But this idea is preposterous to the pundit who added, "after everything that has happened that Meghan and Harry could just walk back in is beyond extraordinary.
Tell us royal fans, do you want Meghan and Harry to return to the royal fold?
Be sure to catch up on everything happening with the royal family. Come back here often for royal family news and updates.
Editorial credit: MaciejGillert / Shutterstock.com