Prince Harry Criticized For Wearing French Brand Dior For King Charles' Coronation: Why Not British?
Prince Harry is once again being criticized for the way he speaks, the way he thinks, and even the way he dresses. Apparently, royal experts believe that Harry made a major fashion faux pas when he wore a Christian Dior suit at King Charles' coronation this past weekend.
Some people think that he should have worn a British designer instead. But there might be a reason behind Harry's fashion choice. Here's what you need to know.
Prince Harry Criticized For Wearing French Brand Dior For King Charles' Coronation: Why Not British?
Social commentator Christine Hamilton, who often has something or another to say about Prince Harry and Meghan Markle, questioned why Prince Harry would fly all the way to London to attend the coronation in a suit that was made by a French designer.
She thinks that he would have made a very bold statement had he worn a suit that was made by a British designer instead.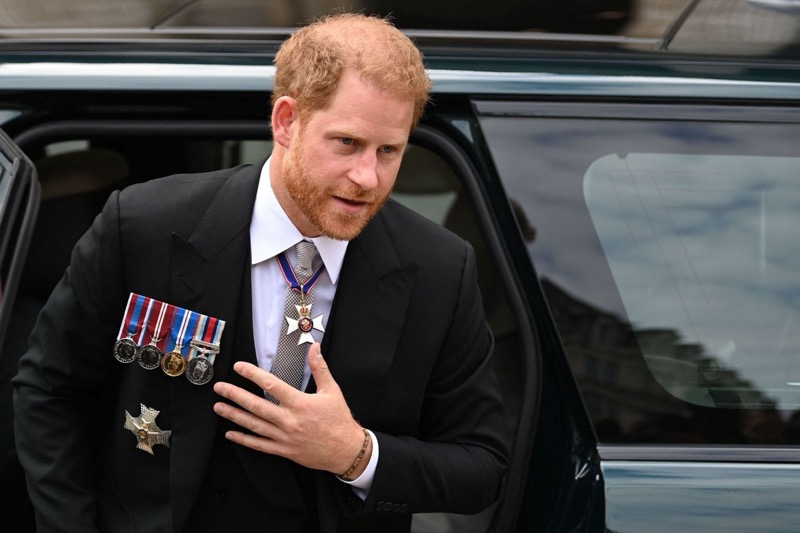 According to GB News, Hamilton put it this way, "He was wearing a Dior suit. Why can't he wear a suit designed by one of our great, British tailors? I'm not being pedantic. I just think that when everything else was British, he has to go and wear a Dior suit. I bet it was a deal and he should have thought of it."
Then again, the reason why he wore Christian Dior is because there's a very good chance that Harry might soon announce his partnership with the couture house. It was reported back in April that Christian Dior signed on Prince Harry to front an ad campaign for them.
Did Prince Harry Make A Huge Mistake?
One source close to the situation even told OK! Magazine that the Duke of Sussex is set to become "the first senior royal to ever sign a commercial endorsement deal if he ends up working with Dior. However, other members of the royal family have worked with luxury brands, including Lady Kitty Spencer and Lady Helen Taylor."
So far Harry himself has not made any comments regarding the criticism.
Tell us celebrity gossip fans, how do you feel about this story? Contribute to the buzz by dropping us a line with your thoughts in our comments section below. Also, come back here for all the latest news about your favorite Hollywood and reality television stars right here.
Editorial credit: Salma Bashir Motiwala / Shutterstock.com