Prince Harry's Alleged Infidelity Scandal During Overseas Trip
Everyone has an opinion about these two trashy traitors. Lady Colin Campbell claims she has heard a Markle divorce is "100%" happening, and now one expert has a shocking suggestion as to how Harry can get his allegedly rocky marriage on track.
Read on to find out what the jaw dropping suggestion one royal watcher has for Harry while he's day tripping in Europe.
Royal Family News: The Cure For Harry & Meghan's Woes, an "Affair" During Overseas Break?
British royal family news divulges that Prince Harry taking a solo European jaunt while his wife Meghan Markle stays home has tongues wagging.
The last few weeks have seen the once inseparable couple deliberately doing their own thing, and pundits noticed.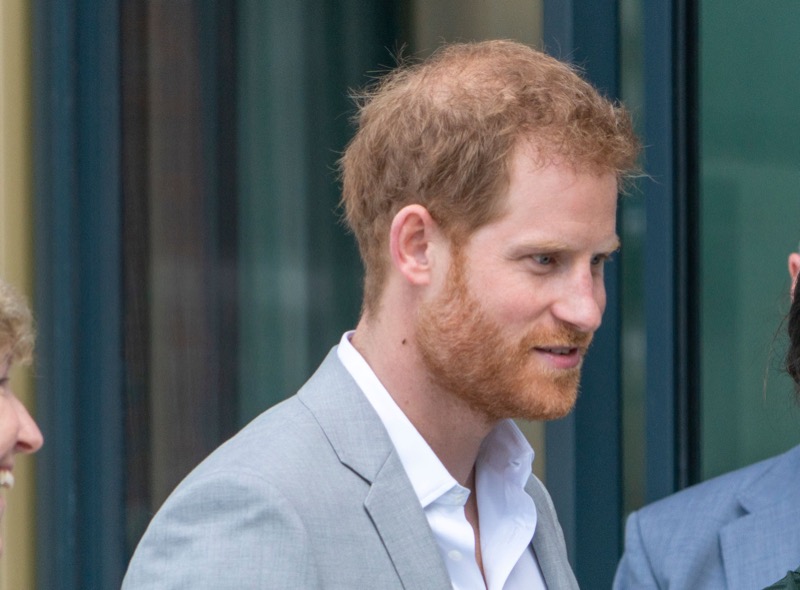 Royal Family News: Harry's Unconventional Life
Celeb Tattler reports that "Relationship expert Jessica Leoni, who works with Illicit Encounters, a website catering to individuals seeking affairs" proposes "that an affair could potentially offer a unique perspective for the Duke of Sussex." Bet you didn't see that one coming.
Apparently Leoni "argues that affairs can sometimes serve as a catalyst for self-reflection within a marriage."
Royal Family News: Should Harry Have an Affair?
We are in no way suggesting that Harry or Meghan be unfaithful to one another. It is Leoni who told the Daily Star that "affairs can … help revitalize" a marriage, suggesting that "an affair might compel Prince Harry to introspect and address underlying issues in his relationship with Meghan Markle."
It is an unconventional approach to be sure. But, Leoni buttresses her argument by reminding us that it is Prince Harold who has nattered on about his "commitment to personal growth and understanding his own mind, and an affair could be viewed as another tool in his journey of self-discovery."
Royal Family News: Harry & Meghan Apart
Leoni is not giving up on her advice, noting that the Markles' current geographical separation is "conducive" to adultery.
This pundit's unique take on the Markle's dumpster fire life highlights the unending fascination the public has with the traitors who must now sleep in the messy bed (no pun intended) they've made for themselves post-Megxit.
Harry and Meghan are forging separate career paths, with her signing to a talent agency, WME, and he off acting up like the court jester of his younger days.
Tell us royal fans, what would you suggest to these two reviled ex-royals?
Be sure to catch up on everything happening with the royal family. Come back here often for royal family news and updates.
Editorial credit: Sarnia / Shutterstock.com