Prince William And Kate Middleton Make Big Moves To Capture The American Market
Prince William and Kate Middleton are really challenging Meghan Markle and Prince Harry on their turf with latest moves to expand their charity works and organization stateside.
According to an expert, this decision to capture American market wouldn't have come easy, considering the fact that Meghan and Harry have bad-mouthed them to the American public for a while now. But is it stopping them? No, it's not.
The Prince And Princess of Wales Hire Top Hollywood Producer
William and Kate's popularity is skyrocketing across the pond, even as Meghan and Harry's approval ratings hit record lows. In light of this, they have appointed top Hollywood producer Dame Pippa Harris as director of their Royal Foundation.
Harris' production company is known for making the Oscar nominated film, "Revolutionary Road" starring Kate Winslet and Leonardo DiCaprio.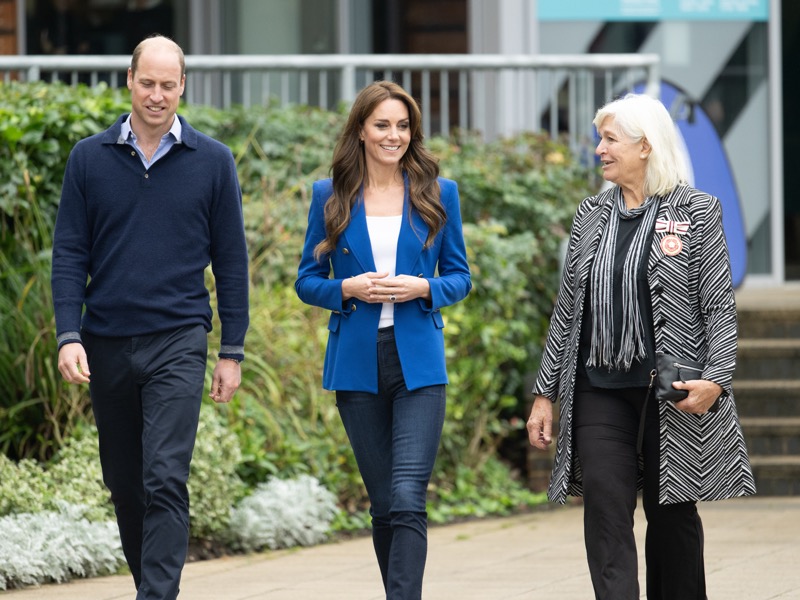 This further proves that the couple means business when it comes to globalizing their brand. Harris, 56, will also be the director of the Diana, Princess of Wales Memorial Fund Trustee Company.
This is coming amid reports that Wills and Kate applied to trademark their Royal Foundation in the US.
"Hiring someone like Dame Pippa, who is hugely successful in her field, shows they mean business," Denise Palmer-Davies, director of celebrity PR firm Borne Media, said of William and Kate's plans for some stateside glory.
"She has a very impressive CV, working with Hollywood directors like Sam Mendes, and she has helped produce BAFTA winning and Oscar nominated TV series and films."
Dame Pippa Harris Could Introduce The Prince And Princess Of Wales To High Profile Celebrities In America Through Her Connections
Another advantage of having a seasoned Hollywood producer on your team is that she'll have lots of contacts and William and Kate is sure to heavily benefit from that knowledge.
Palmer-Davies added: "Kate and William already have plenty of high profile, celebrity connections here in the UK, but someone like Dame Pippa, who will have lots of contacts in the States, can only help propel their popularity over there."
Be sure to catch up on everything happening with The Royal Family right now. Come back here often for all The Royal Family spoilers, news, and updates.
Editorial credit: B. Lenoir / Shutterstock.com