Prince William Does 'Whatever He Wants'
Prince William doesn't need anyone's permission to travel out of state, rule a monarchy, or buy a piece of cake for that matter.
That's because he does whatever he wants. At least, that's how one new report puts it. Apparently, Prince William has gotten over his feud with his brother, Prince Harry, as his father King Charles trusts him so much so that he allows William to do whatever he wants. Here's what you need to know.
Royal Family News: Prince William Does 'Whatever He Wants'
According to GB News, Prince William might not be in a good place with his brother, Prince Harry, but that doesn't seem to matter.
That's because he's in an excellent place with his father, King Charles. At least that's what Royal Rota member Angela Levin believes.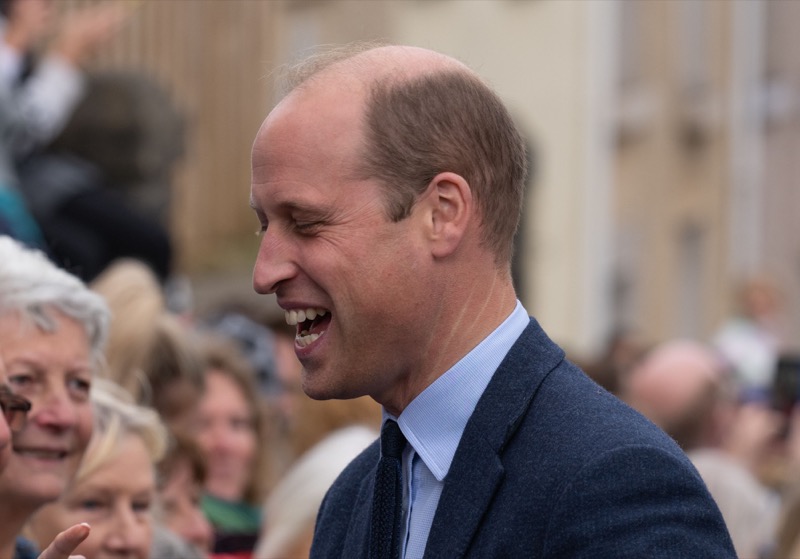 Speaking about Prince William's most recent trip to New York City, Levin said, "It's very different. You can see a man who's happy in his own skin, which is also a great achievement from his own childhood. And I think that he, you know, he's, he really understands that his father is letting him do what he wants in his preparation to be an heir."
Royal Family News: What's Next For The Prince Of Wales?
She continued, "He's not telling him what he wants to do for him, but they happen to have the same feelings. And so it gives him strength. And he's also got the mischief of his eye, which he doesn't mind that, you know, jumping in the river and trying to find the crustaceans that are there. I think that he feels that he's got over Harry. It's decided. There's a line drawn under it. It's quite obvious, and he's moving on and he's doing extremely well."
Levin also said that Prince William stands above the rest just because he's far more charming than his brother and sister-in-law, Meghan Markle.
She said of William, "He's got charisma and he's charming and the thing that I really think is important with him is that he wants to help people. He listens. Not like Harry and Meghan who make lectures on how everybody has to be. He listens to them and asks if he can help and then he does go and do the help."
Tell us, what do you think of this story? Drop us a line in our comments section below with your thoughts.
Also, don't forget to come back right here for all the latest news and gossip about all of your favorite British royals, We've got you covered.
Editorial credit: Chris Brunt / Shutterstock.com