Princess Anne Blocks Prince Harry At Coronation With Hat Feather, Twitter Reacts!
Royal family news reveals that Prince Harry faced an unexpected challenge at King Charles' coronation: A feather. And it just happened to block his face in pics in its position on Princess Anne's hat. As a result, social media sided with both Anne and the hat.
Find out how Princess Anne's hat blocked Harry. And learn how social media reacted. Get all the details below.
Princess Anne's – Hat Blocks Prince Harry
Prince Harry seems to have more enemies than friends on social media. And when those against the Duke of Sussex observed how Princess Anne's hat had blocked Harry at King Charles' coronation, they praised both the hat and the wearer.
But Princess Anne didn't position her hat and its huge red feather deliberately, according to Page Six.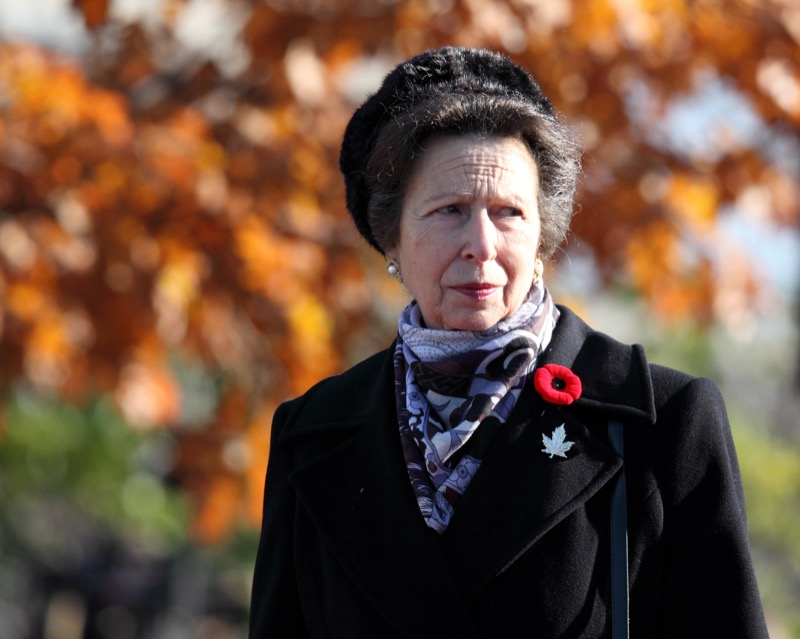 However, photos showed Prince Harry struggling to see around that enormous feather on Anne's hat during the coronation. And the 38-year-old seemed to try different ways to peek at his father receiving his crown. But Anne appeared happily oblivious, talking to other guests as she blocked her nephew's face.
Princess Anne also stood out in terms of her attire. As a result of her role during the coronation, King Charles' only sister wore a military uniform. She took on the role of the Gold-Stick-in-Waiting, which means that she guarded Charles' personal safety.
Princess Anne – Shares Her Special Coronation Role
"I have a role as the Colonel of the Blues and Royals in the Household Cavalry regiment as Gold Stick [in Waiting]. And Gold Stick was the original close protection officer," revealed the 72-year-old Princess Royal. "So that is a role I was asked if I'd like to do for this coronation, so I said yes. Not least of all, it solves my dress problem."
However, Harry did not receive the honor of any formal role at the coronation. And instead, he sat in the third row of the pews inside Westminster Abbey. During King Charles' crowning event, the Duke of Sussex watched from his position between Princess Eugenie's husband Jack Brooksbank and Queen Elizabeth II's cousin Princess Alexandra.
King Charles: If only there was some way we could obscure Harry from public view
Princess Anne: Leave it to me #princeharry #princessanne #thefeather #feathergate #KingCharles #CoronationDay #GodSaveTheKing pic.twitter.com/M34NrnuuDb

— Laura (@lauranumber123) May 6, 2023
The royal family reserved the front row for working royals. Because Harry and Meghan Markle quit their senior duties as royal family members in 2020, they no longer belong in that category. And that means that honors such as a front row seat and a position on the balcony do not include them.
Social Media Praises Princess Anne's Hat
But social media seemed more interested in commenting on how Princess Anne's hat blocked Harry than protocol. For instance, one Twitter user praised the way that Anne's red feather meant that "you couldn't see Harry when the cameras focused on Princess Kate and Prince William." And another social media commentator expressed gratitude for the "perfectly placed feather" on Princess Anne's hat.
However, others opined that Harry deserved to get blocked because of his behavior to the royal family, such as bashing them in interview and his memoir. For example, one commentator called Harry a "traitor" for repeatedly revealing royal family secrets. And another claimed that Harry should blame no one but himself for getting snubbed.
Tell us what you think. Do you feel that Prince Harry deserved to get blocked by Princess Anne's hat? Or do you feel sympathy for him? And after you share your views, check back on our site for more royal family news.
Editorial credit: Art Babych / Shutterstock.com