Coronation Street Spoilers: Princess Anne Visits Corrie Set Over Acid Attack Storyline
Coronation Street spoilers, news, and updates tease that Prince Anne dropped by the set to pay tribute to the soap's acid attack storyline. She interacted with some cast and crew and viewed some upcoming scenes.
Daisy Midgeley (Charlotte Jordan) will be at the center of the acid attack storyline. And the soap's writers and producers are working closely with The Acid Survivors Trust International, where Princess Anne serves as a patron.
The Head of ITV in the North/MD Continuing Drama, John Whiston, and producer Iain MacLeod gave the princess royal a guided tour on the set. Whiston said that ASTI has offered invaluable help as they continue to work on the storyline.
"HRH's patronage of the charity is clearly of huge importance to both Her Royal Highness and the charity, and it was an absolute honor to have them join us at Coronation Street today," he said.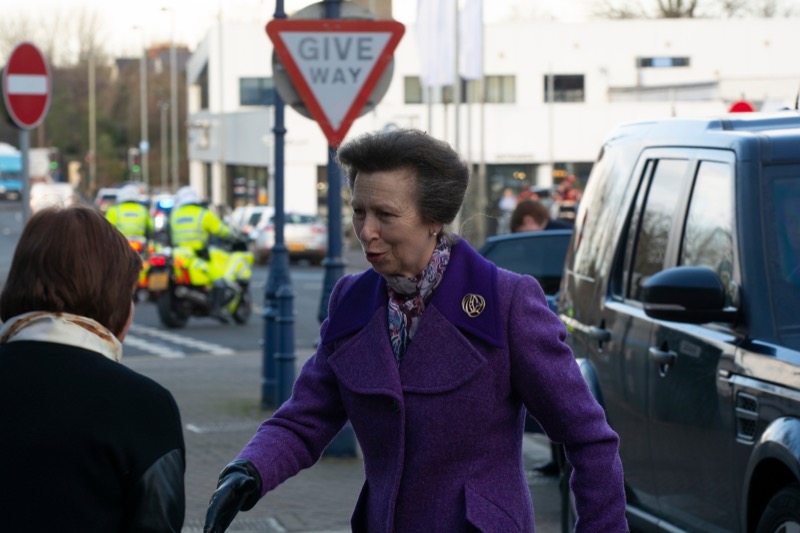 "The visit gave both cast and colleagues the chance to discuss how they have worked together to create and portray such a delicate and important storyline, an opportunity none of us will forget," he continued.
Daisy's acid attack storyline will begin next week when her stalker, Justin puts a target on her back.
Jordan Opens Up About New Storyline
Jordan talks about the effect of Justin Rutherford's (Andrew Still) stalking on her character. Daisy feels tired especially after realizing that the police can't help her. She's doing all she can to stop him from making her life miserable but to no avail.
She thinks it's a good storyline and hopes that changes can be made to help women who go through such traumatic ordeals.
"To do something like that with acid, I don't know how you can possibly understand it or get to that point, because it's just so evil to try and take away someone's identity and someone's face like that," she explained. She can't wrap her head around the idea that someone would plan to use acid to attack another person.
Daisy is busy preparing and planning her wedding and she feels like everything is going wrong as she heads over to the final hurdle. But she'll be afraid that Justin will come after her before her nuptials after playing dirty to have him arrested. Eventually, Daisy will try to think about how she can get through it all and how she can stop things with Justin from getting worse.
Be sure to catch up on everything happening with Coronation Street right now. Come back here often for Coronation Street spoilers, news, and updates.
Editorial credit: Atlantic Lens Photography / Shutterstock.com